Madison Community Scholars
October 24, 2019
Madison Community Scholars enhance the ability of community partners to meet their goals and leverage their strengths by serving 8-10 hours per week for the fall and spring semesters. MCS students strengthen their civic leadership, organizational, and interpersonal skills by facilitating community partner projects and volunteer management.  Madison Community Scholars receive a scholarship of $1250.00 per semester.
Qualities and Requirements
Rising Junior or Senior  
Community Oriented 
Not financial need-based 
Commitment to:

Enhancing self-awareness
Effective time management
Developing effective individual and small group communication skills
As a Madison Community Scholar, you can expect to:
Engage in service that addresses community-identified priorities and increases the capacity of community partners.
Participate in regular developmental and issue-based training and reflection activities.
Engage in team-building and group service activities with other Madison Community Scholars.
Develop leadership, advocacy, and communication skills.
Expectations and Commitment
Make Service-Learning and leadership development a priority.
Attend a Madison Community Scholars orientation during the first week of the fall semester.
Complete 8-10 hours per week including service to your community partner, regularly scheduled cohort meetings, and training/reflection opportunities.
Must be in good academic standing. Preference will be given to candidates with a GPA of 3.0 or higher.
Community Service-Learning
Office Hours
Mon - Fri: 8:00 am - 5:00 pm
Student Staff: 10am-3pm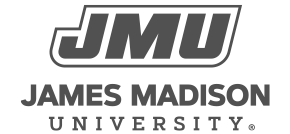 800 South Main Street
Harrisonburg, VA 22807
Contact Us