Projects
In August 2022, JMU implemented Boomi, an iPaaS (Integration Platform as a Service) tool, which modernizes how integrations are created and managed between systems. This includes the ability to share system data in real-time as well as the ability to support integrations involving both cloud and on-premise systems. An iPaaS tool such as Boomi is an important component to support data getting to the right place, at the right time.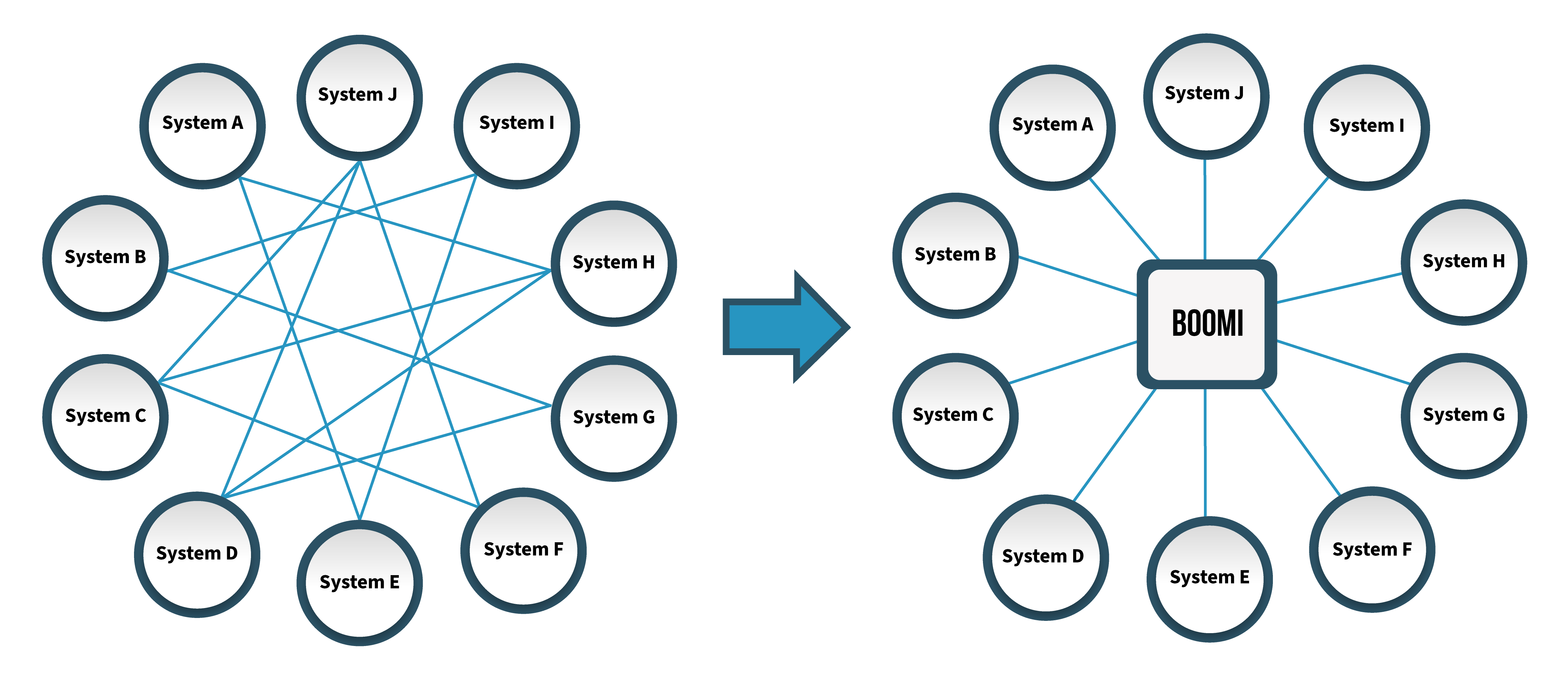 In March of 2021, JMU formed the Data Governance Council to identify principles and implement business processes for governing our data across systems and platforms. This cross functional team represents each main area of the University. 
In August of 2022, the University Data Dictionary was published. This central repository for core terms and definitions promotes data literacy and a University-wide data "language", ensuring the effective and efficient use of information across campus. 
In July of 2023 JMU selected a replacement Identity and Access Management Platform called Okta. Okta is a modern, cloud-based access management platform that will provide JMU with a single platform for provisioning eIDs, and securely providing access to hundreds of JMU applications. Improved end user experiences and self-service capabilities will be included in the Okta implementation. JMU will analyze and update key business rules to ensure we are provisioning eIDs and access to key systems efficiently. This ensures our constituents (students, applicants, employees, alumni, parents, and others) will have access to what they need, right on time, while protecting JMU from bad actors who may attempt to gain access to JMU systems.
In early 2023, JMU selected an enterprise Constituent Relationship Management (CRM) platform that will be implemented university-wide. The selected CRM platform will provide specific functionality to support Advancement, Advising, and Admissions functions, as well as provide additional universal capabilities for departments across campus. For more details, please visit our CRM page.
JMU will select and implement an ERP (Enterprise Resource Planning) platform. The initial implementation will involve standing up the platform and having key data flowing into it. Key separate projects will address Student Administration, Human Capital Management and Finance needs.
ERP for Student Administration
JMU will replace the current Peoplesoft application utilized for Student Administration with a modern, cloud-based solution to support these capabilities moving forward.
ERP for Human Capital Management and Finance
JMU will replace the current PeopleSoft applications utilized for Human Resources and Finance activities with a modern, cloud-based solution to support these capabilities moving forward.
JMU will evaluate and implement an enterprise solution to support the data and reporting needs of the university. This may include data warehousing and data visualization tools.