Break Description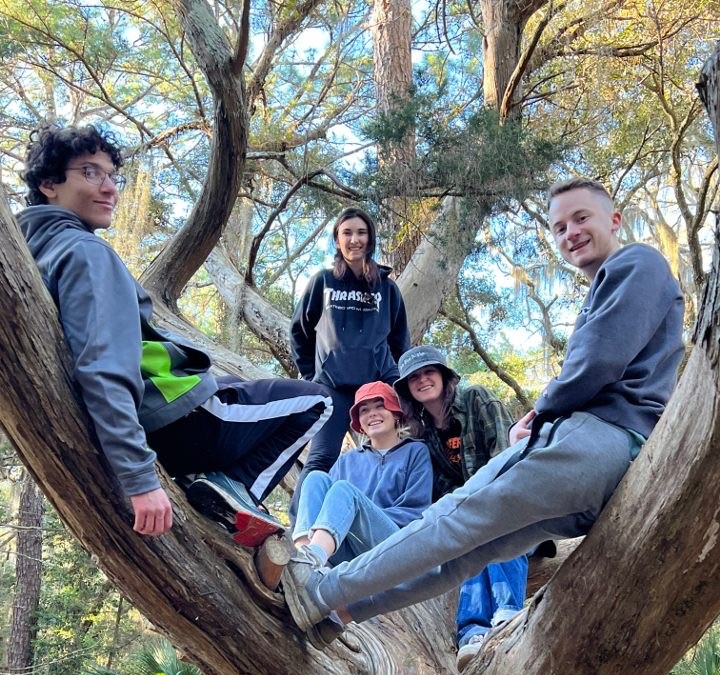 ---
Join us off the coast of St. Marys, GA for a week of outdoor service, learning, and beautiful scenery and wildlife at Cumberland Island National Seashore!
Cumberland Island is located off the coast of Georgia, just north of the Florida border, and is home to wild horses, armadillos, sea turtles and lots of history. We will spend the week working to clear and reroute trails, replace trail signs, maintain historic structures on the island, and more!
We will travel by JMU van to St. Marys, GA and spend the night in a local church before catching the morning ferry to the island. For the rest of the week, we will be camping on the island, at a site with accessible bathrooms and showers. Plan to bring a pillow, a sleeping bag, and other camping gear (which you can rent from UREC!). Meals will be prepared at the campsite.
Here's what our partners have shared about accessibility:
Cumberland Island NS strives to be open to all visitors. Due to the physical features of the island, participants must be able to traverse sandy areas, be willing to work outside in variable weather conditions and deal with biting insects. Hand tools are used to clear vegetation. Debris is thrown in to woods to keep area looking clean and be safe for visitors. Access to working areas include driving to trailhead then potentially traveling a mile or more on the trail.
Join us as we learn about this unique and beautiful place!
JMU is a member of the University Global Coalition with the United Nations and is committed to achieving a better and more sustainable future as defined by the Sustainable Development Goals.
Focus on: Preserving the Environment and Biodiversity
Community: St. Marys, GA
Leaders: TBD
Cost: $350 (need-based scholarships available)
What type of travel will this break use? Domestic Driving
What kind of break is this? Spring Break
Departure Date: 03-09-2024
Return Date: 03-16-2024
What community partner will you be working with? Cumberland Island National Seashore
Currently Offered?: Yes