Break Description

"We believe that if you can dream it, you can do it!"

Make a week of camp possible for young adults with disabilities! Camp Easterseals "encourages and empowers campers to have a full summer camp experience while connecting with friends and nature." We'll spend our spring break as camp counselors, helping campers to enjoy classic camp activities like swimming, canoeing, arts & crafts, nature excursions, and campfires (with smores!). We'll also assist campers, as needed, with activities of daily living, including personal care. Before campers arrive, we'll receive excellent training to ensure we have the skills we need to provide proper assistance to all registered campers.

We'll spend our nights in a cabin at camp and eat our meals in the camp dining hall. Join us as we learn firsthand about building an inclusive community and make memories that will last forever!
JMU is a member of the University Global Coalition with the United Nations and is committed to achieving a better and more sustainable future as defined by the Sustainable Development Goals.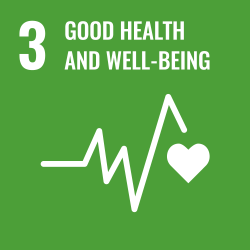 Focus on: Supporting Wellness
Community: New Castle, VA
Leaders: TBD
Cost: $350 (need-based scholarships available)
What type of travel will this break use? Domestic Driving
What kind of break is this? Spring Break
Departure Date: 03-09-2024
Return Date: 03-16-2024
What community partner will you be working with? Camp Easterseals UCP
Currently Offered?: Yes