Online Meal Purchase Tutorial
Please note there is a convenience fee of 2.50 for meal plan purchases made via the web with a credit card. There is no convenience fee to purchase a meal plan if you bill to tuition or if you call 540.568.6446 during normal business hours (M-F 8am - 5pm).
Online Meal purchase is avaialble to Off Campus students only. If you are an On Campus student and would like to know how to change your meal plan online via MyMadison please click here.
Please note: Charges on your statement will appear as "JMU CARD SVS ONLINE PMTS".
Purchasing your meal plan online is quick and easy.
1. Select Online Services from the left navigation bar
2. Then click "Manage your account online". You will be brought to this screen:

3. Click The "Purchase Meal Plans" link(NOTE: Check Announcements page for online-purchase availability dates). You will be prompted to log into your online access account: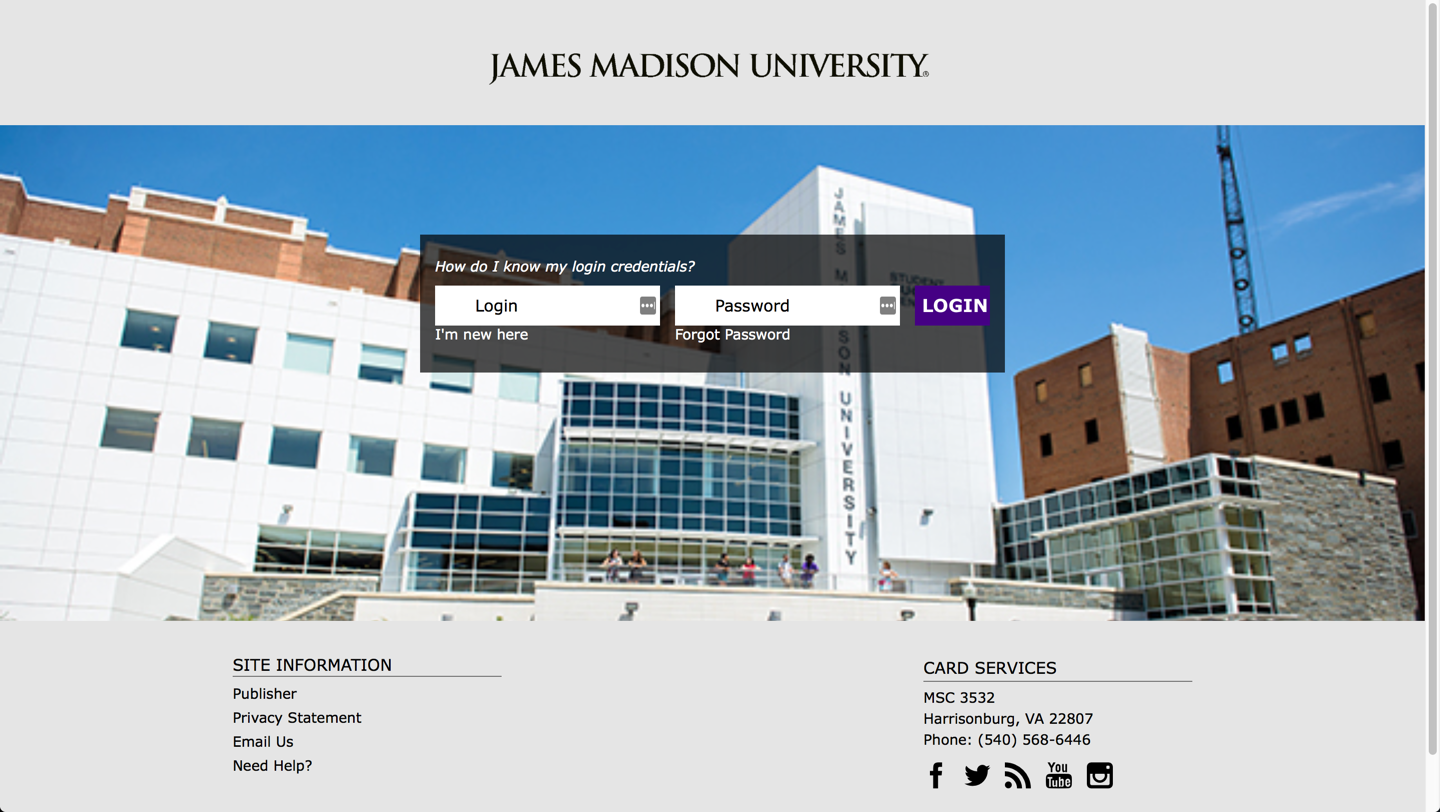 4. Once logged in you will be brought to the meal plan selection screen.
5. Select the plan you would like to add to your account by clicking the green "Add" button. In this example we have chosen the 50 Block plan. Once you have chosen your plan click "Next"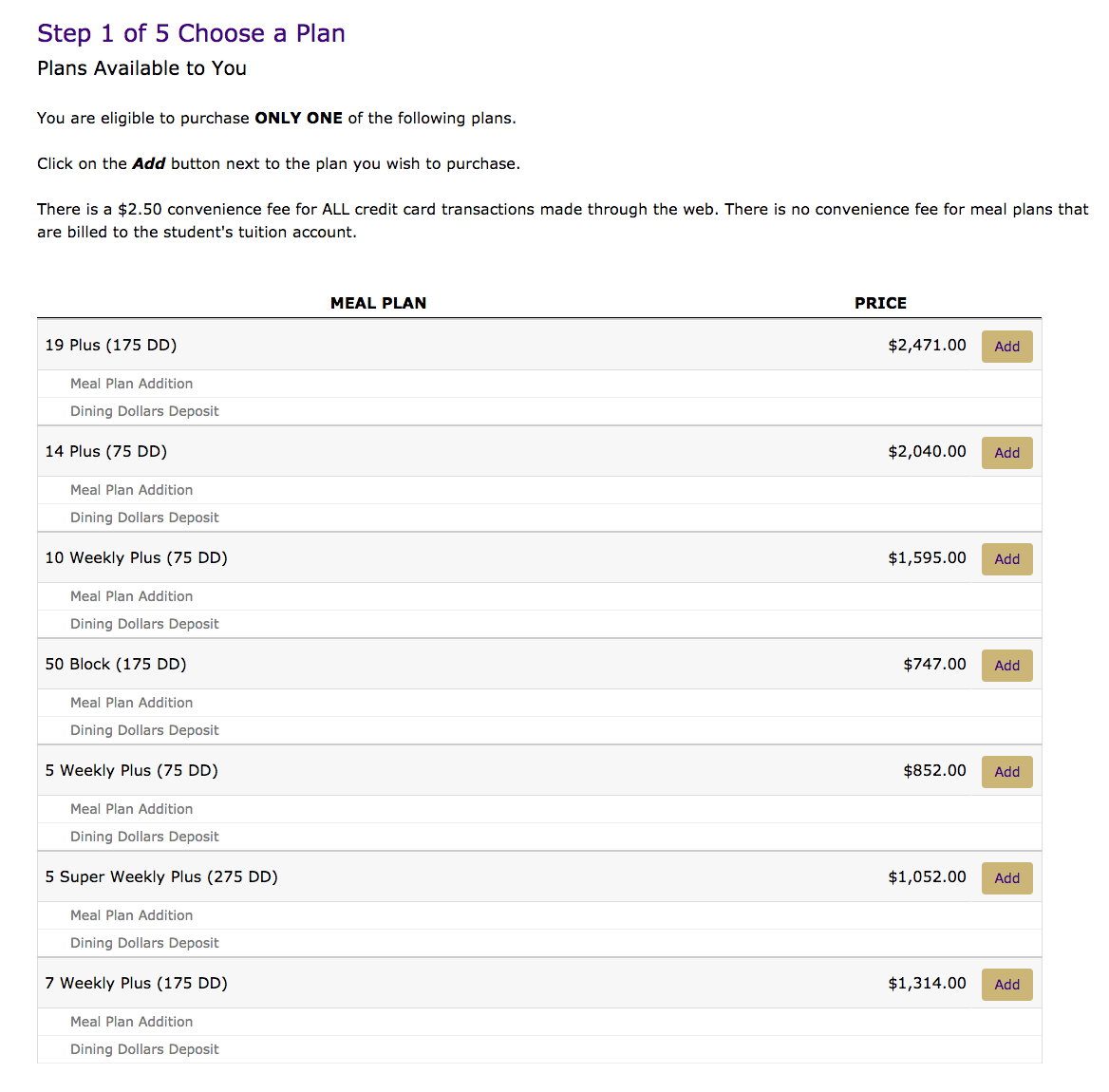 6. Verify that you have chosen the correct plan and click "Next"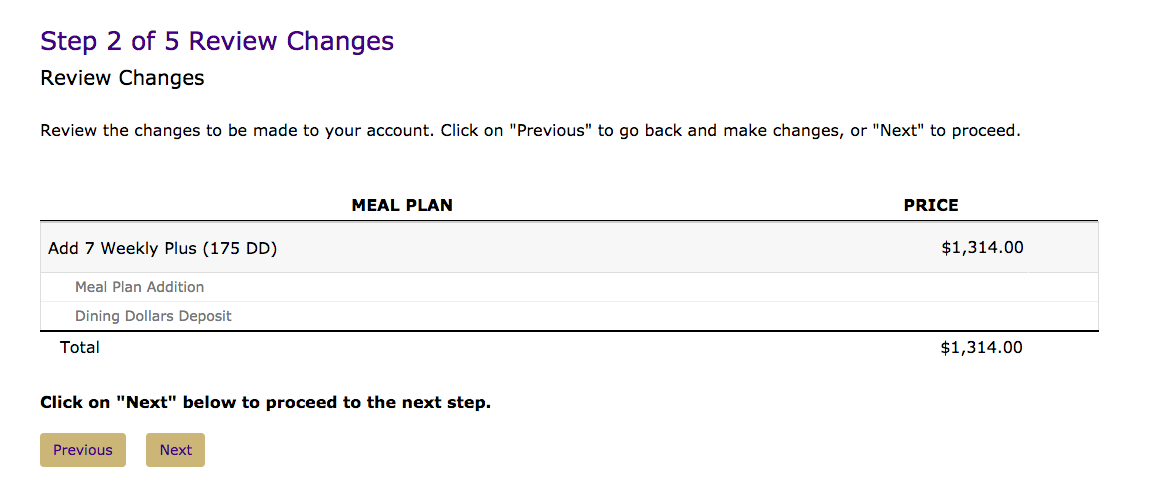 7. Once you have verified your plan you will be brought to the payment screen. If you want to pay for your plan with a credit card simply fill out the form and click next.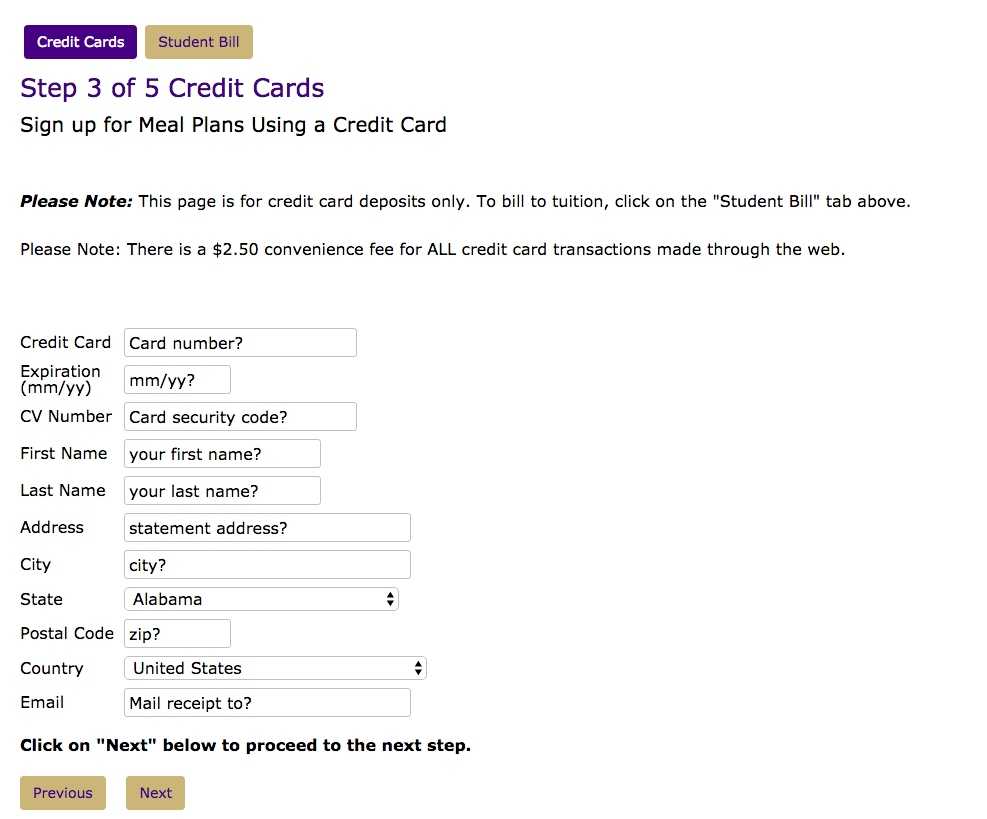 8. If you want to bill your meal plan to your tuition, click the "student bill" link at the top of the form.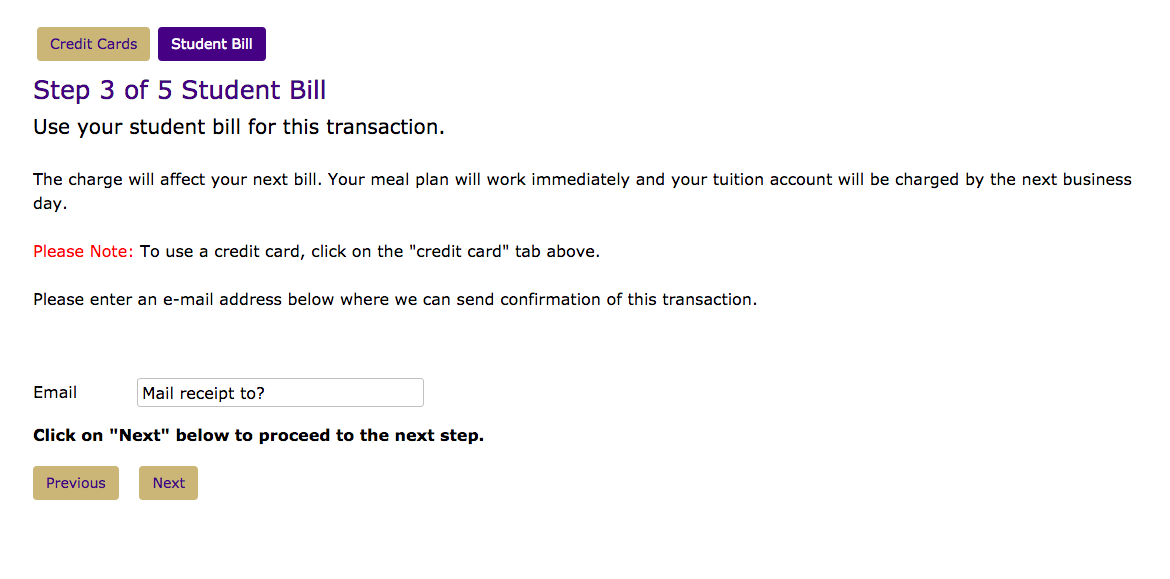 9. Enter the email address you would like your receipt sent to and click "Next"
10. Confirm your meal plan and method of payment and click "Next"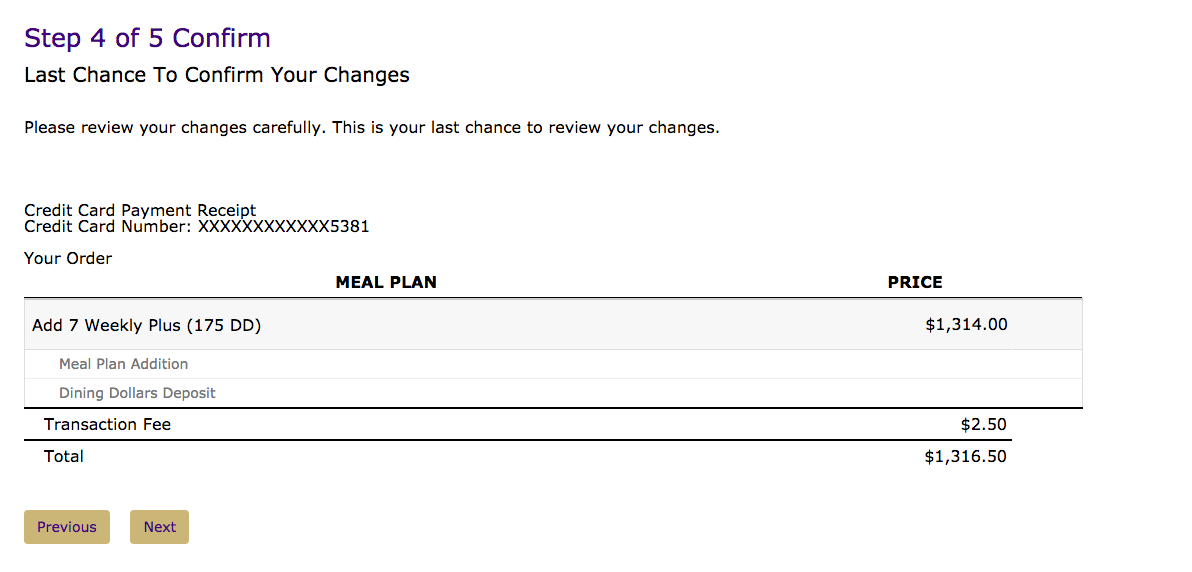 11. You will be brought to a confirmation screen that will detail the purchase of your plan. Please save your confirmation number for future reference.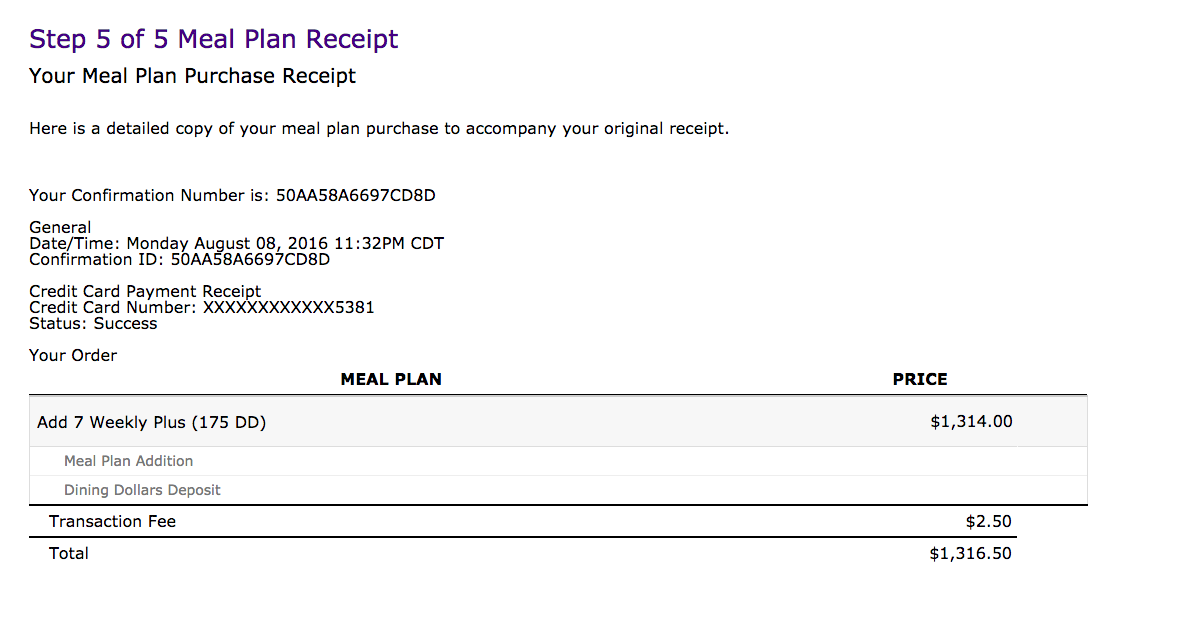 12. Once the online pruchase is complete your meal plan will immediately be added to your account.
If you have any questions about Meal Plans or pruchasing them online you can contact our main office during normal business hours.