January 4, 2022
The JMU Access Card is the most important and most often used card on campus. With a FLEX account, use the JAC as if it were cash in most campus locations.
Dining Plans - JAC is the card used to access all pre-purchased campus meal plan options. With a FLEX account, participants save 5 percent when buying meals and snacks in all campus Dining services locations.
Health Center - The JAC must be presented to be treated and receive any services from the University Health Center. FLEX can pay for in-house lab work and special programs.
Campus Parking Office - Present your JAC as identification to campus police, or use it in conjunction with a FLEX account to pay fines incurred on campus.
Postal Services - You must present your JAC to pick up packages or when you forget your combination. You can also use FLEX to pay for stamps and other postal supplies.
JMU Bookstore - FLEX can buy all the necessary school supplies.
Library (copy machines ) - Use JAC to check out resources or to use reference material or use it in conjunction with a FLEX account to pay for copies.
Library (supplies & fines) - Pay for disks and overdue fines with a FLEX account.
Copy Center - two locations - Both accept FLEX! High speed copiers, binding and supplies available. Design your resume or custom presentation at the graphic design center.
Athletic Events - JAC is the ticket to all university athletic events, including home football and basketball games.
Campus Concessions - While attending games and concerts, use FLEX for snacks.
Recreation Center - JAC is used to access all campus recreational facilities. You must use FLEX to pay for guests / services.
Vending Machines - Use FLEX to access most vending machines throughout campus and to buy your favorite snacks and sodas.
Laundry Machines - Use FLEX to pay for doing your laundry in the residence halls.
Mister Chips Convenience Store - FLEX can be used for snacks, household items, as well as Quiznos Subs
Off Campus Flex - Students, Faculty, and Staff can use their FLEX accounts at over 50 off-campus merchant locations around the Harrisonburg area.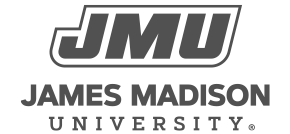 800 South Main Street
Harrisonburg, VA 22807
Contact Us