Excellence through effort
Has there been a professor who has changed you?
Most definitely Dr. Kyle Gipson. From freshman year, he was super hard on me and he pushed me to be the person I am today engineering-wise. There were times when I would present in class and he would call me out because he knew that I needed it and could handle it, and then he would pull me out after class and talk to me about working harder and being better. You learn from those things.
Do you have a specific example?
We did a presentation my freshman year and we realized that we had spelled one of the group member's names wrong. We walk up there and we're introducing ourselves, and he just says go sit back down. This is in front of the whole class and we're embarrassed, and he says to meet him in his office after class. So we go there and redo the PowerPoint, and he just talked to us about potential and commitment. He told me that I had the potential to be valedictorian but only if I apply myself and understand that this isn't going to be easy.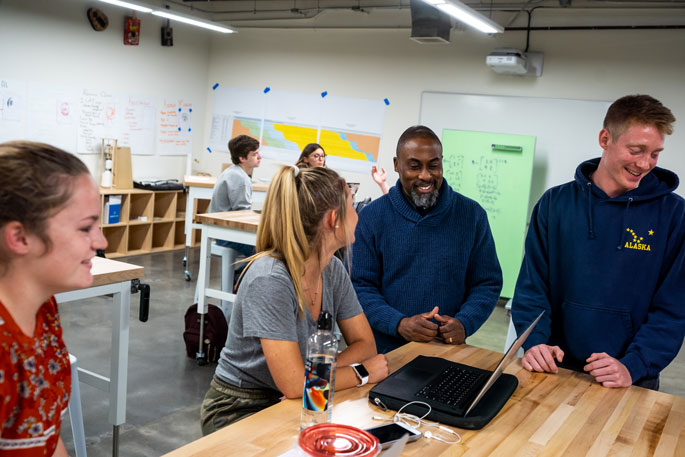 Can you recall another example?
Dr. Gipson got me and Fox Semones to take a leadership class he teaches. Funny story about that—I was actually taking a circuits class at the time and I was going to the bathroom and I see him in the hallway with Fox, who plays for JMU baseball, and he just gets to talking about how the two of us are kind of the face of JMU Engineering right now, our work ethic and how we manage our time. He said he and the other professors want us to take the leadership class to learn to be better leaders and also to gain skills that we can use for the rest of our lives. 
Talk about your capstone project.
The group I'm in is me, Bernard Baird, Jason Souder, Fox Semones, Daniel Green and Brady Fox. We're working on a baseball pitching machine with a twist. Our pitching machine is for catchers to improve their skills.
How will that work?
We have netting for the catcher to throw the ball back to the machine and also a remote control option. With ours, instead of standing behind the machine dropping balls in, the coach will be able to stand behind the catcher and coach him from there. This way, you don't need two coaches on the field at once for this. The coach can adjust the machine to throw pitches from lots of different angles, including in the dirt.
Where did the project idea come from?
Dr. Samuel Morton, one of our advisers, has kids who play baseball and softball. This is something that he has been thinking about—going to Little League baseball practice and seeing young catchers being afraid to catch. He gave us this problem and challenged us to find a solution. 
"Football-wise, there's no doubt in my mind that I would choose JMU again. In my eyes, I also made the right decision school-wise, choosing JMU over West Point."
Is JMU engineering what you thought it was going to be?
No. We talk about that a lot, actually. It is a lot more difficult than I thought it was going to be. This is a general engineering program, so what you want to do with it is completely up to you. A lot of companies like this aspect of the JMU program. They tell us we'll teach you the specifics that we need you to know. 
How do you know this?
I was able to get a biomedical engineering internship one summer at Hollister, Inc. in Stuarts Draft. Great company. I was able to see a lot of what goes on in the world of biomedical engineering through that internship. I would say it was pretty amazing experience.
So JMU engineering surprised you?
I think everyone's perception of engineering is robots and big machines and all that stuff. Once you're here with the way this program is set up, you come to find out that engineers are modern-day problem-solvers. Whatever the problem is, you need to understand the problem, understand the stakeholders and find a solution to the problem.
Is it hands-on enough for you?
Definitely, yet not everything involves going out to the machine shop and welding things together. It's definitely a lot different than I thought it would be. This program really helps teach you how to think.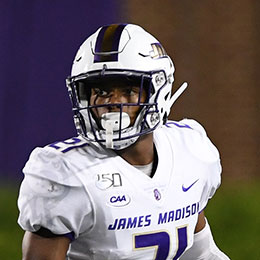 Adam Smith
Major: Engineering
Hometown: Charlotte, North Carolina
High School: William Amos Huff High
Highlights: Member of JMU's 2016 national championship football squad; biomedical internship at Hollister in Stuarts Draft, Virginia; chose JMU the week after visiting West Point