S. Scott Lunsford: Associate Professor
Education
Ph.D., English Rhetoric and Composition, University of Texas at El Paso, 2008
M.A., Writing, DePaul University, 2001
B.A., Speech Communication, University of Texas of the Permian Basin, 1995
Professional Focuses
Genre theory; mobility studies; materiality; multimodality
Publications
"The Unsanctioned Surface: Discovering Daughters' Agency at Play." The Journal of Multimodal Rhetorics 2.2 (2018). Web.
"Public Marginalia: (Re)Markable Conversations (Re)Surfacing and (Re)Buffed." Present Tense: A Journal of Rhetoric and Society 7.2 (2018). Web.
"Body of Research: Materialities of Sonic Awareness." Rhetorics Change/Rhetoric's Change. Intermezzo/Enculturation (2018). Web.
"Embracing the Messy Business of Learning: Serving Multiple Stakeholders in a Technical Communication Internship." With Michael Klein, and Cindy Chiarello. Present Tense: A Journal of Rhetoric in Society 3.2 (2014). Web.
"Writing In/Writing Out: The Subjects of Lynne Truss." Studies in Popular Culture. 35.1 (2012): 121-37. Print.
"That Racket Down the Hallway: Shattering Silence(s) through Narratives of Inqueery." With Daisy Breneman and Susan Ghiaciuc. Writing on the Edge. 23.1 (2012): 85-95. Print.
"The Ethos of Narrative: Rhetorc and 21st Century Sexualities." Journal of Sexuality Research and Social Policy. 8 (2011): 112-16. Print.
"The Debate Within: Authority and the Discourse of Blindness." Journal of Visual Impairment and Blindness 100.1 (2006): 26-35. Print.
"Seeking a Rhetoric of the Rhetoric of Dis/abilities." Rhetoric Review 24.3 (2005): 330-33. Print.
School of Writing, Rhetoric and Technical Communication
Harrison Hall
MSC 2103
54 Bluestone Drive
Room 2251-2252
Harrisonburg, Virginia 22807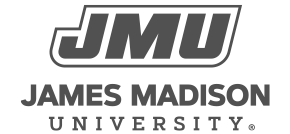 800 South Main Street
Harrisonburg, VA 22807
Contact Us