Lucy Bednar: Faculty Emeritus, Associate Professor
Education
Ph.D., English, Lehigh University, 1990
M.A., English, Lehigh University, 1986
B.A., English, Moravian College, 1976
Professional Focuses
The coming together of literature and technology in the audiobook; making the architecture and operation of language more visible to students; technology and culture; intercultural technical communication
Publications
"Will the Real American Please Stand Up: Character as Reflection of Culture in Joan Micklin Silver's Hester Street." Studies in Popular Culture 38.2 (2016). Print.
"The Alchemy of Sound: The Power of Spoken Language in a Very Visual World." Athens Journal of Mass Media and Communications 2:1 (2016). 7-19. Web. 

http://www.athensjournals.gr/ajmmc

.
"Audiobooks: The Past Meets the Future in a Hybrid Medium." Media Research: Learning from the Past, Strategies for the Future. Eds. Genevieve A. Bonin and Yorgo Pasadeos. ATINER: Athens, Greece, 2013. 341-350. Print.
"Using a Research in Technical and Scientific Communication Class to Teach Essential Workplace Skills." IEEE Transactions on Professional Communication 55.4 (2012): 363-377. Print.
"Audiobooks and the Reassertion of Orality: Walter J. Ong and Others Revisited." CEA Critic 73.1 (2010): 74-85. Print.
"Learning the Intricacies of Effective Communication Through Game Design."Business Communication Quarterly 71.1 (2008): 68-71. Print.
School of Writing, Rhetoric and Technical Communication
Harrison Hall
MSC 2103
54 Bluestone Drive
Room 2251-2252
Harrisonburg, Virginia 22807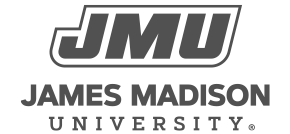 800 South Main Street
Harrisonburg, VA 22807
Contact Us