Blue Ridge Community College Shuttle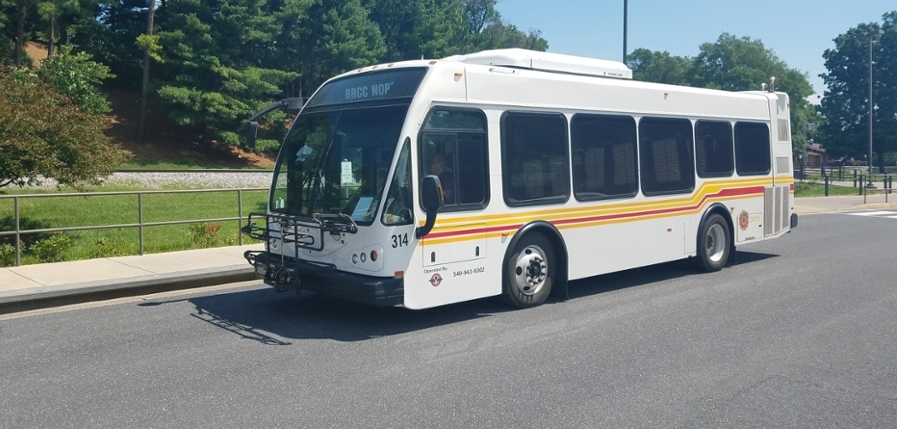 Students Ride BRCC For Free! 
BRITE's BRCC Shuttle operates the BRCC North between the Godwin Transit Center on campus and Blue Ridge Community College (BRCC) where connections can be made to the BRCC South that runs to Staunton and the Amtrak station. The BRCC Shuttle operates during the weekdays from 7:00 a.m. to 11:00 p.m. Monday through Thursday, and from 7:00 am to 6:00 p.m. on Fridays. The BRCC Shuttle is free to students and employees who present their JACard to the driver. Employees who use the BRCC shuttle to commute to campus are eligible to use the Guaranteed Ride Home program in case of an emergency to get home.
Routes and schedules for the BRCC Shuttle can be found on the BRITE website. BRITE also offers additional routes throughout Staunton, Waynesboro, and Augusta County.