TD2252
---
Note: This workshop is capped at 20 participants.
Total Workshop Time: 2 Hours
Pre-requisites: None
Description:
What makes a team great? Not just good. Not just functional. But great? Over the last six years, long-time Sports Illustrated associate editor Don Yaeger has been invited by some of the greatest companies in the world to speak about the habits of high-performing individuals. Delivering an average of 80 keynote speeches per year, Don was approached by his most consistent client, Microsoft, to develop a talk on what allowed some teams to play at a championship level year after year. 
From Microsoft and Starbucks to the New England Patriots and San Antonio Spurs, what do some organizations do seemingly better than most all of their opponents? Don conducted more than 100 interviews with some of the most successful teams and organizations in the country. From those interviews, Don has identified 16 habits that drive these high-performing teams.
In this workshop participants will:
Be introduced to new content they may not have time to read on their own
Be exposed to new ways of thinking 
This workshop is based on the book Great Teams: 16 Things High Performing Organizations Do Differently by Don Yaeger.

Facilitated by: Gail Napora, Director, Talent Development and Jules Myers, Professional Development Specialist, Talent Development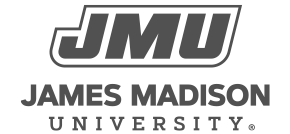 800 South Main Street
Harrisonburg, VA 22807
Contact Us