Program Administrator for Talent Development
Jojo Griffith

Program Administrator

Jojo joined the Talent Development team in August 2021. She is responsible for marketing, scheduling of the Administrative Professional Certificate Programs (AACP & Advanced AACP), JMU and community partner workshops, and facilitating select workshops per year. Additionally, she is tasked with ensuring that all workshops and events are fully supported and participants are able to focus on acquiring knowledge and practical experience that enhances performance resulting from high-quality materials and customer service. She has an M.S. in Global E-Learning and a B.S. in Interdisciplinary Studies with focus areas of Business, Education and Music.
University Advising
Roop Hall
MSC 1024
60 Bluestone Drive
Room 200
Harrisonburg, Virginia 22807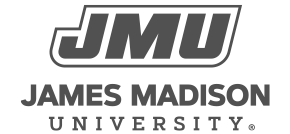 800 South Main Street
Harrisonburg, VA 22807
Contact Us