Graduate Degrees at SADAH
 The JMU School of Art, Design, and Art History is one of the most notable and time-honored public university visual art programs in the United States, dating its foundation to the creation of the institution in 1908. The Master of Fine Arts degree was the first terminal degree granted by the university, and today the M.F.A. is a nationally ranked program by U.S. News and World Report.
A distinguished graduate faculty of practicing artists and scholars is dedicated to exemplary teaching and research and to the professional growth of each student.  Graduate students are challenged through a rigorous curriculum of study that seeks to develop their personal practice of contemporary art and the historical and theoretical contexts that inform it. 
The JMU School of Art, Design, and Art History is a collaborative community that fosters independent thought and creativity, embraces the diversity of cultural expression, and cultivates excellence in the making and understanding of visual art. SADAH's graduate programs are part of The Graduate School at JMU.
The graduate visual art programs are administratively housed in the College of Visual and Performing Arts. All of the art programs in the college are professionally accredited, making JMU one of the select few universities in the country that can boast this distinction.  The interdisciplinary interactions of music, theatre, dance, and visual art students are encouraged, which in turn supports a vibrant creative environment for the serious study of art.
Student Profiles
M.F.A. students earned their Bachelors degrees from a variety of universities, from large, prestigious private art schools to smaller liberal arts colleges. Some of the undergraduate art schools represented in the M.F.A. program include:
The Art Institute of Chicago
University of California, San Diego
East Carolina University
New York University
Old Dominion University
Ringling College of Art and Design
Tampa University
Texas Tech University
Towson University
University of Virginia
Virginia Commonwealth University
Wake Forest University
Yale University
Students from around the world have earned their M.F.A. at JMU. Countries represented in the M.F.A. program include:
China
Colombia
South America
England
Japan
South Korea
Application & Admission
JMU's visual arts graduate program is selective and highly competitive. 
Admission materials to all programs are submitted online, including the portfolio, letters of recommendation and transcripts. Incomplete applications will not be considered.  The GRE is not required for admission. 
M.F.A and M.A. Art
The application deadline for the M.F.A. and M.A. Studio Art program is Feb. 1.
New students are admitted in the fall.  
The M.F.A. program is a 60-credit-hour, three-year, residential program. 
The M.F.A. in Studio Art degree at JMU is an interdisciplinary studio program that promotes and encourages non-discipline-specific work in a variety of studio-based genres or between genres. Students may focus their work in a traditional studio medium; however, supervisory instruction will be provided by an expansive range of graduate faculty who may not be practitioners in the student's chosen studio medium.
For more information, contact Corinne Diop.
Use CollegeNet to apply to JMU as a graduate student and to submit images of your work.
M.A. in Art with Art Education concentration
The admission deadline for the M.A. in Art Education program extends into late spring each year.
New students are enrolled in the summer for the M.A. Art Education program. 
The M.A. in Art Education degree may be non-residential, but students enrolled full-time may receive a tuition waiver and stipend.
For more information, contact Bill Wightman.
---
Use CollegeNet to apply to JMU as a graduate student.  On-campus portfolio review and open house information: 540.568.6661/6216 or artdesignarthistory@jmu.edu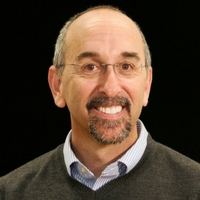 Dr. William Wightman
NASAD Coordinator; Graduate Director for Art Education; Professor of Art and Art Education