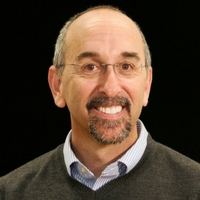 Education
Ph.D. (Art Education), The Ohio State University

M.F.A. (Fine Art/Painting), Radford University

B.A. (Fine Art), Virginia Wesleyan College
Professional Affiliations
Member of National Art Education Association 

Member of Virginia Art Education Association

Member of the Caucus for Social Theory in Art Education
Areas of Expertise
Wightman's teaching and research emphasize the areas of preservice practicum design and evaluation, intergenerational arts learning, video assessment methods and qualitative research methods. Additional expertise includes the theoretical and pedagogical applications of visual culture, contemporary art history and aesthetics.
Previous Experience
Wightman has taught art and art education courses at the university level for more than 20 years. He has held additional teaching positions at Adams State College, Morehead State University and Northern Kentucky University.
Honors and Awards
Distinguished Service Award for the College of Visual and Performing Arts

Virginia Higher Education Educator of the Year 

Nominated as Colorado Volunteer Teacher of the Year
Scholarship
Wightman published a chapter entitled "Making the familiar 'unfamiliar:' Kmart, consumer aesthetics, and art education," in P. Duncum, (Ed.), Visual Culture in the Art Class: Case Studies. In addition to co-authoring an NAEA advisory addressing the practice of visual culture, as co-editor for The Journal of Social Theory in Art Education, he produced editorial statements for those authors featured in volumes 25 and 26 of the journal.
More recently, he has co-authored publications addressing intergenerational learning and multidisciplinary approaches to arts education. He is also actively producing conceptual-based art – his recent photographic series entitled "Careers I'll Never Have" was part of a broader solo exhibition of works created since the late 1990's.
Service
University Service:
Wightman recently returned to faculty after serving as the school's director from 2010 to 2014. He has chaired and/or served on numerous departmental and college-wide committees, including the school's Personnel Action Committee, Assessment Committee, and Curriculum and Instruction Committee. He has also served on the College of Visual and Performing Arts Faculty Advisory Committee and the College of Education's Assessment Committee.
Public Service:
Wightman has served both as the higher education representative for the Virginia Art Education Association and the Southeastern higher education representative for the National Art Education Association. He has rated International Baccalaureate studio programs, conducted sessions on portfolio development for high school art students, served as a curriculum consultant for local schools, as well as provided various in-service presentations for practicing teachers. He also serves as an external reviewer for programs desiring to achieve or maintain NASAD Accreditation.