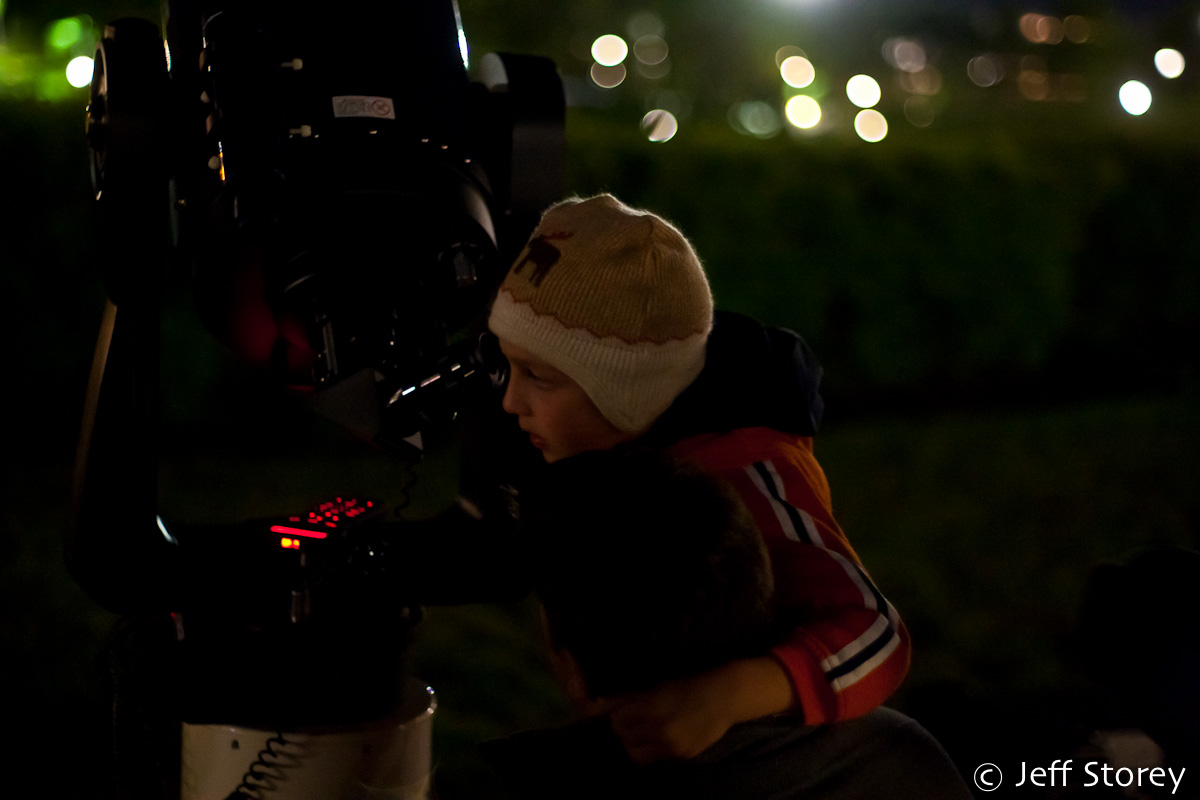 Our monthly star parties is the public's opportunity to come on campus, look through our telescopes, and perhaps see our Moon, Jupiter and its 4 Galilean moons, Saturn and its majestic rings, binary stars and oh so much more!
John C. Wells Planetarium Director and staff will be on hand to answer your cosmic questions and provide impromptu live, star talks highlighting the Valley sky! While our skies are light-polluted, we will show you objects through our telescope that you cannot see with the unaided eye.
Star parties will be held the last Friday of every month, unless otherwise noted below, during the JMU academic year, from August thru to the end of April, at JMU's Astronomy Park located in the meadow behind the physics and astronomy building on the JMU campus east of Interstate 81. Saturdays will serve as inclement weather make-up days. Telescopes will be set-up and available for visitors to use 1 hour after sunset.
Friday Star Party Dates
Sept 28, 2018
Oct 26, 2018
Nov 30, 2018
Jan 25, 2019
Feb 22, 2019
Mar 15, 2019
Mar 29, 2019
Apr 12, 2019
Apr 26, 2019
Physics and Chemistry Building Address
901 Carrier Drive
Harrisonburg, VA 22807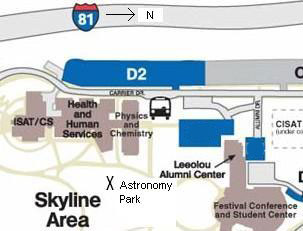 From Interstate 81, take exit 245 for Port Republic Road toward VA-253 (This is a right off the exit if on I-81 south and a left off the exit if traveling on I-81 north).
Go along Port Republic Road to the first stop light just past the exit and take a right onto Bluestone Drive. There is a right turn lane into the university.
Follow along Bluestone Drive for approximately 0.5 miles until reaching Carrier Drive. Turn right onto Carrier Drive.
The entrance to the D-2 parking lot is on the left off Carrier Drive, shortly after crossing the bridge over the interstate. The Physics & Chemistry Building will be on the right side of the road, across the street from the D-2 parking lot.