Upcoming Public Science Talks
The John C Wells Planetarium Public Science Talk Series for the 2019-2020 academic year resumes on Wednesday October 30th when Dr. Alan Nathan will present a talk on 'Touching all the Bases: A Peak Inside the World of a Baseball Physicist'. This talk will be held in the beautiful newly renovated Wilson Hall Auditorium at 7:00 pm on the James Madison University campus. The Public Science Talk Series is aimed at a general audience, is free, and all are encouraged to attend. Doors will open at 6:30 pm.
These talks are presented by experts from around the world who are coming to talk about the science they do in a way meant to be understood by anyone with an interest in science. 
Next Science Talk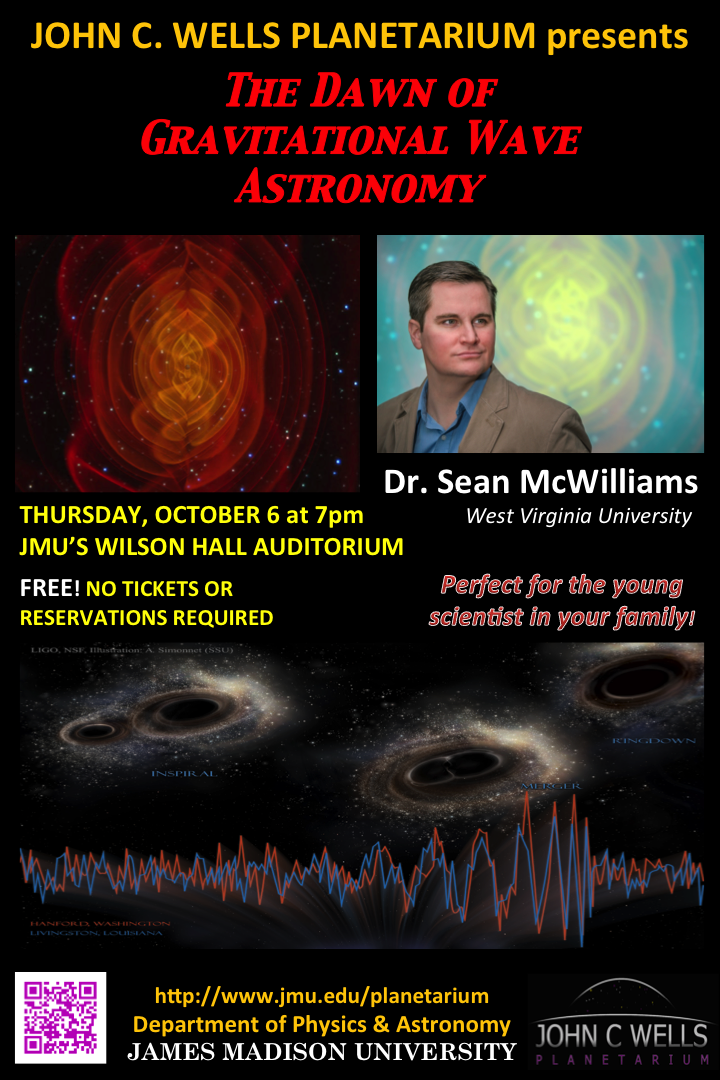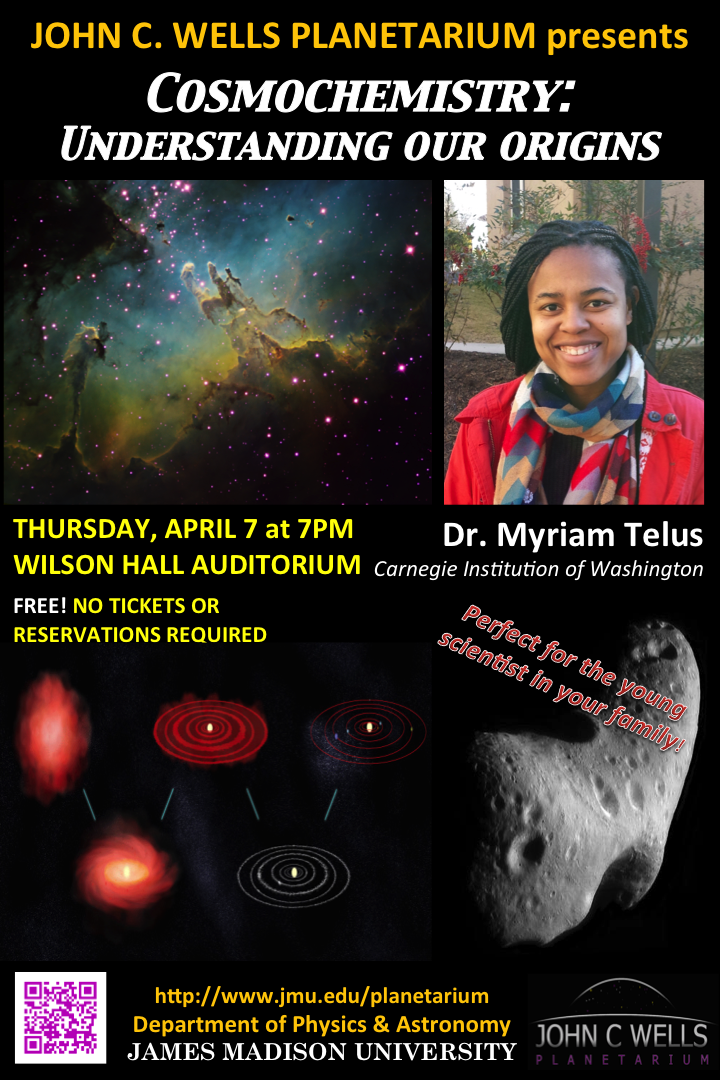 VIEW THE PODCAST!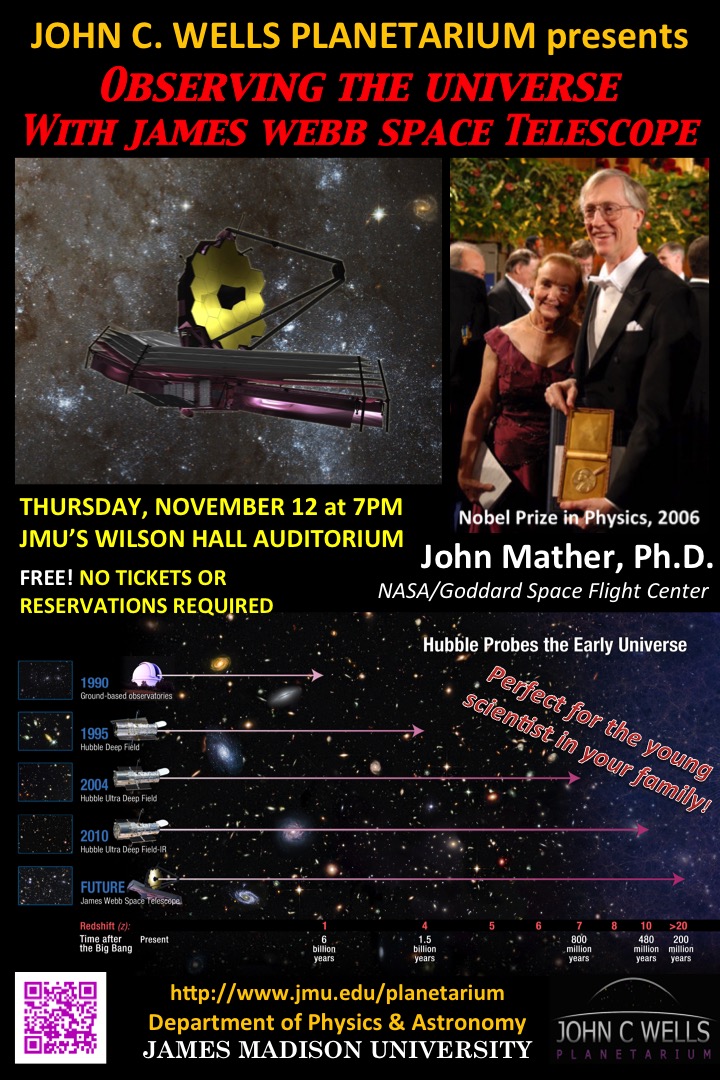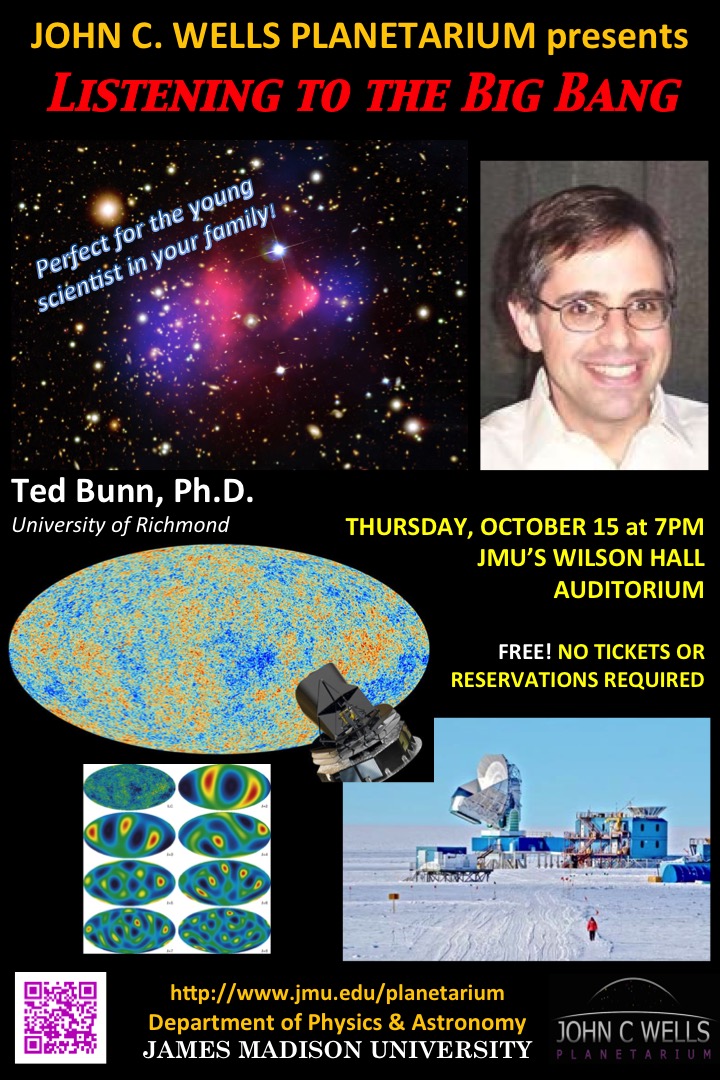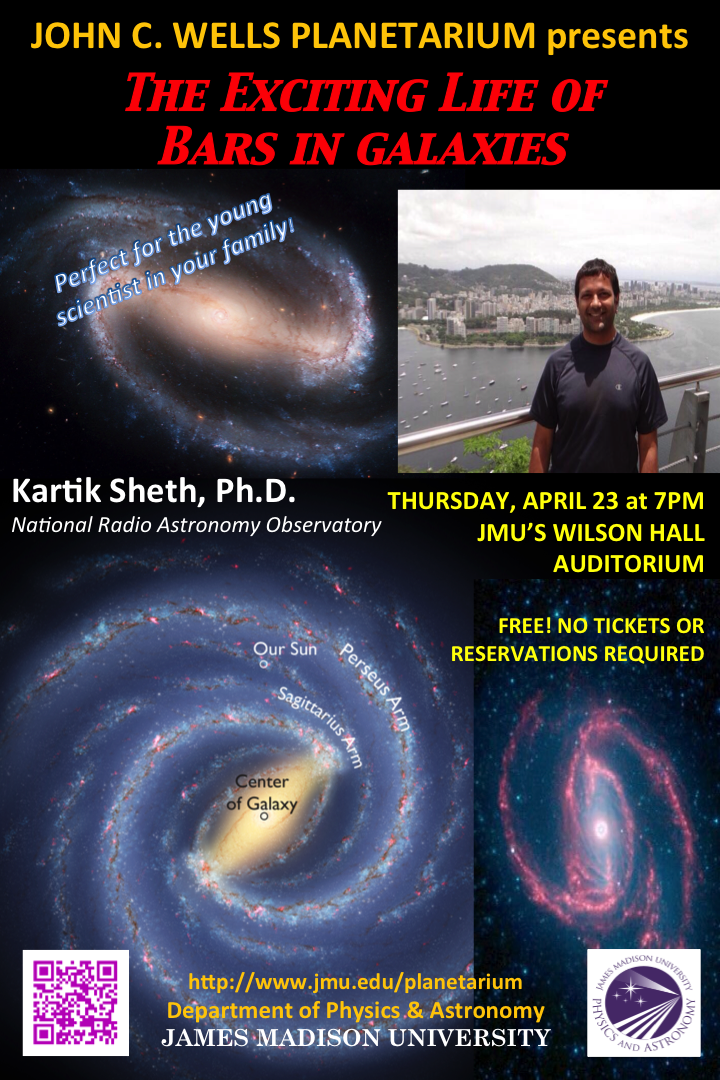 VIEW THE PODCAST!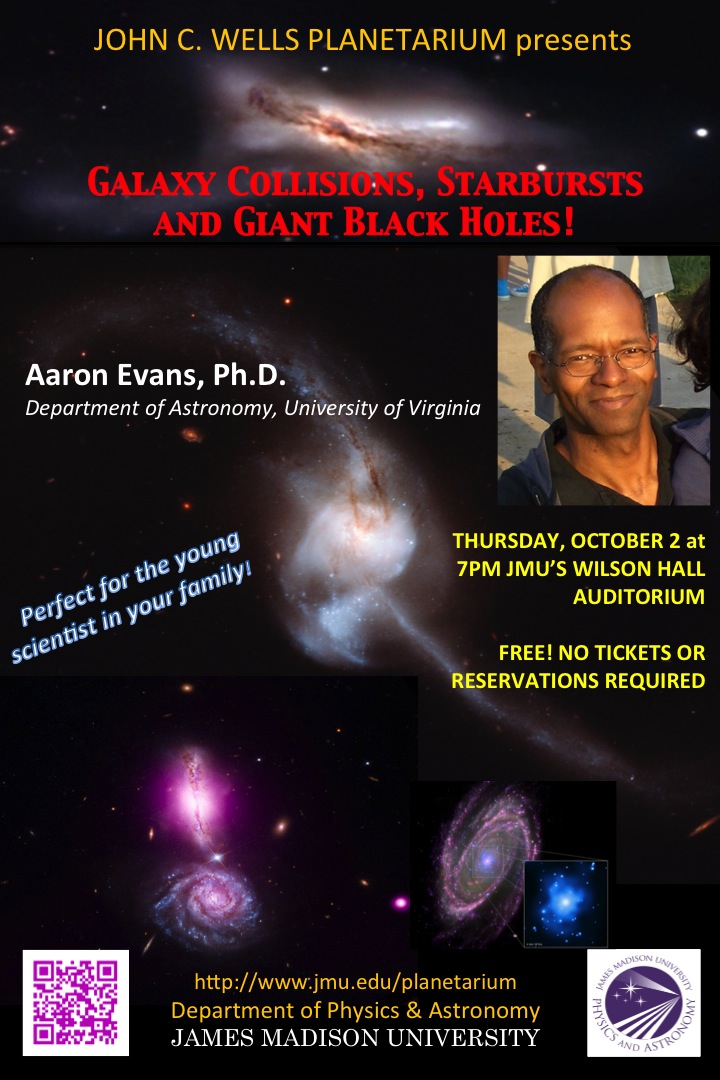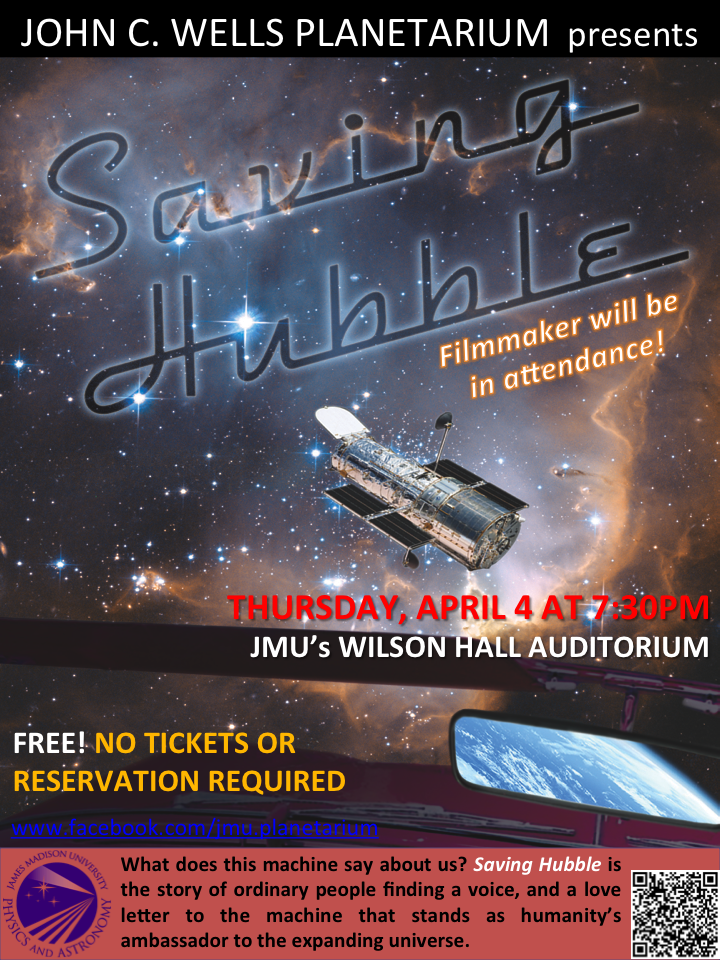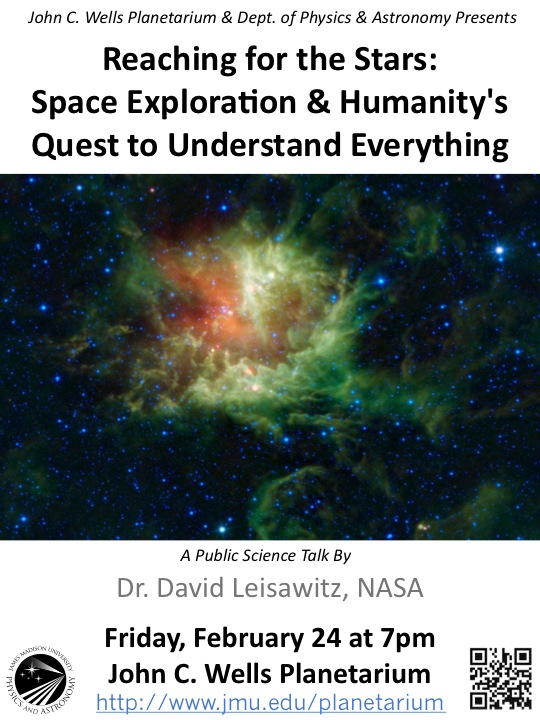 How are innate human qualities reflected in our quest to explore and comprehend the universe? Our Nation's space science endeavors have practical and sometimes hidden benefits, and can be inspiring, but fundamentally they are a manifestation of human nature, and something in which we can all take pride. Using NASA's Wide-field Infrared Survey Explorer mission as an example, I'd like to bring a space mission "down to Earth." My goals are to demystify the machines that help us answer some of the deepest questions we've thought to ask, to share the joy of scientific discovery, and to shed a bit of light on the path that lies ahead.—Dave Leisawitz