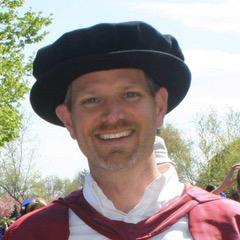 Education: 
2001 PhD University of Wales
1996 MA Fuller Seminary and Graduate Schools
Research:
Dr. Early's areas of research include philosophy of religion and ethics. Currently he is engaged in a project exploring the biological roots of morality, in particular the consequences of the emergence of interpersonal care and dyadic love as survival strategies.
Teaching:
PHIL 150. Ethical Reasoning
Dr. Early also serves as Director of Ethical Reasoning in Action.