Philosophy & Religion Alumni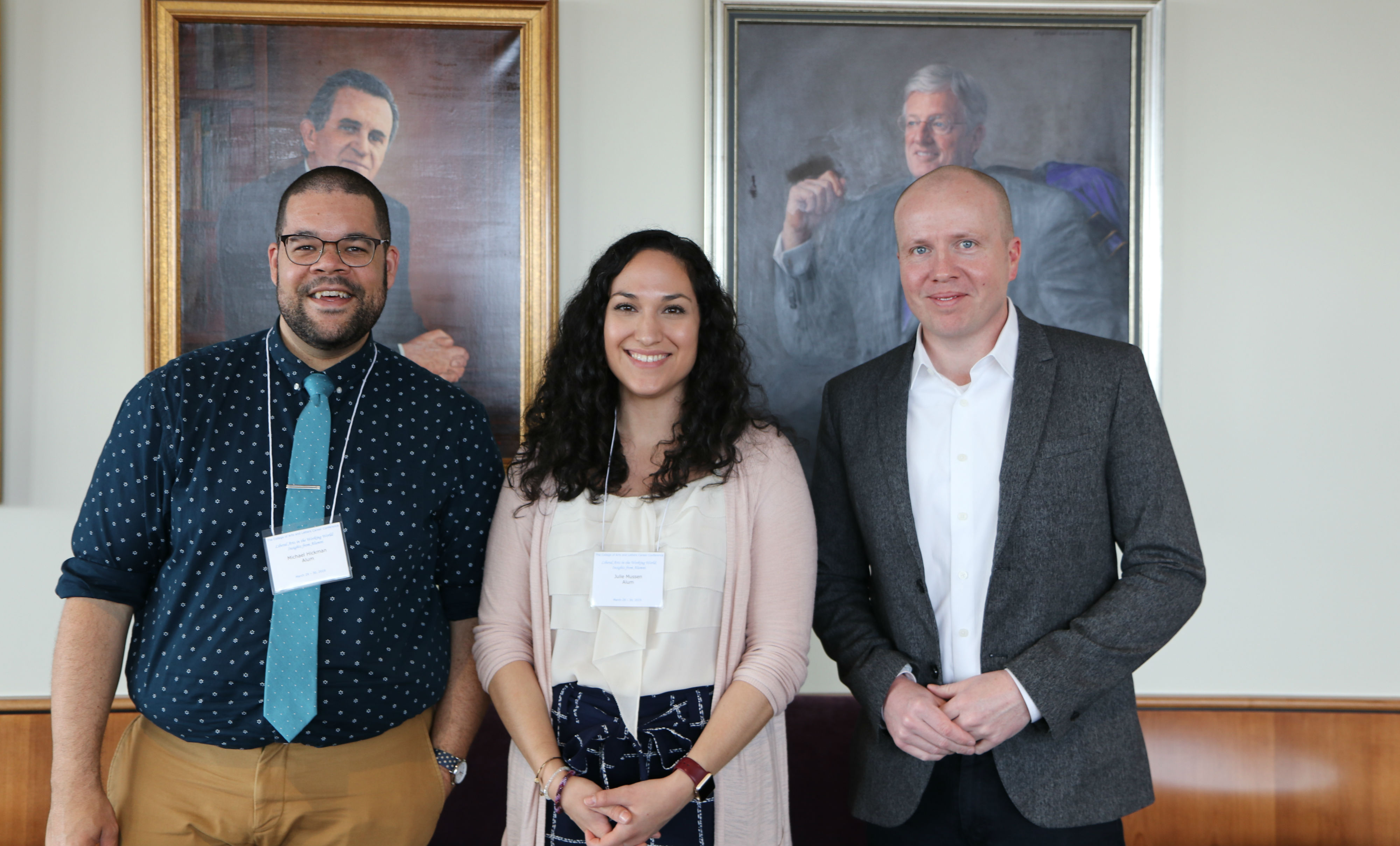 Alumni featured at the CAL Career Conference:
Michael Hickman, Instructor in WRTC at JMU (Religion major); Julia Mussen, Marketplace Director, Unison Global (Philosophy major); Milt Matter, Chief Product Officer, BidWrangler (Philosophy major)
Welcome back, Alumni!
When you graduated with a degree in Philosophy and Religion, you joined a community of Dukes committed to courageous inquiry, life-long learning, and positive impact on our world. We are immensely proud of you and celebrate your successes!
Please stay in touch to let us know how your studies in Philosophy and Religion have shaped your professional, civic, and personal journeys beyond Cleveland Hall. Here's how to stay connected:

Department of Philosophy and Religion Gifts designated to the Dept. of Philosophy and Religion fill budget gaps for underfunded areas. These gifts are truly valuable because they grant the department the flexibility to allocate funds to the areas with the most need. Thank you for your support.