Gifted Education: Prospective Students
December 19, 2019
Who should complete this program?
Gifted teachers and administrators seeking the gifted education endorsement
Elementary classroom teachers with gifted students in their classroom
Educators seeking coursework for recertification
Parents of gifted children
Educational leaders of building and district programs
Teachers of AP, Honors, and Dual-enrollment courses

Endorsement Program Course Sequence
Every university submits a DIFFERENT four course sequence to the State Department of Education for approval. JMU is one of only a few university endorsement programs that includes a practicum to students NOT enrolled in a master's degree program. You MUST seek approval to transfer credit from one university endorsement program to another. If you have specific questions, please contact the JMU program coordinator.
| | | |
| --- | --- | --- |
| Required Courses | Credit Hours | Schedule |
| EXED 560 The Nature & Needs of Gifted Learners | 3 | Fall |
| EXED 565 Instructional Methods in Gifted Education | 3 | Spring |
| EXED 660 Curriculum Design in Gifted Education | 3 | Summer |
| EXED 665 Trends and Issues in Gifted Education | 3 | Summer |
| EXED 570 Practicum in Gifted Education | 3 | Fall |
Professional & Continuing Education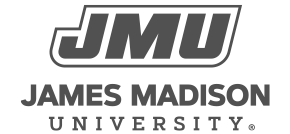 800 South Main Street
Harrisonburg, VA 22807
Contact Us