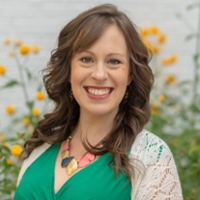 Operations Support Assistant
I joined the SPCE team in April of 2019 and have loved every minute of it. I received my BS from Bridgewater College in Environmental Science, with the intention of working in the wildlife conservation field. You never know where life will lead. Through various positions I gained experience in marketing, informal education, administration, website design, professional communication, and event planning. Through those same positions, I also gained an interest in promoting cross-discipline collaboration, encouraging positive change, and community care, involvement, education, and development.
In my current role in SPCE, I assist all aspects of our schools' operations including monthly reconciliations, ePAR hiring paperwork, event planning, growing workplace culture, and also helping with some marketing and advancement efforts.
My wildlife passion is still nourished on the side with a wildlife rich 3-acre creek-side property. Myself, my dear husband James, and our daughter Lillian enjoy being able to garden, watch our chickens and ducks, read, kayak, be lifelong learners, and share our home and bounty with family, friends, and community.
"In a garden, as in life, you are always the student, never the master." -anonymous