Kristina Oates: Engagement Initiatives Assistant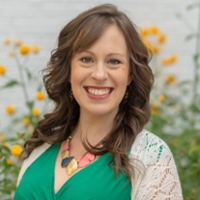 Engagement Initiatives Assistant, Economic & Community Development
I joined the SPCE team in April of 2019 and have loved every minute of it. I received my BS from Bridgewater College in Environmental Science, with the intention of working in the wildlife conservation field. You never know where life will lead. Through various positions I gained experience in marketing, informal education, administration, website design, professional communication, and event planning. Through those same positions, I also gained an interest in promoting cross-discipline collaboration, encouraging positive change, and community care, involvement, education, and development.
Through my dual responsibilities with our marketing efforts, as well as with our economic development and advancement side of SPCE, I have been able to effectively combine skills and interest. In my role in SPCE, I complete marketing and administrative tasks including social media and newsletter marketing, advancement projects, research support, project planning, and collaborating on economic development initiatives.
My wildlife passion is still nourished  on the side with my certified backyard wildlife habitat and certified monarch waystation that my husband, James, and I thoroughly enjoy. We believe in a healthy work-life balance and we enjoy being able to garden, share our fruits and veggies, read, kayak, become lifelong learners, share new experiences, and open our home to family and friends.