School of Music Area: Woodwinds

Each woodwind major has the opportunity for in-depth study on their instrument with a specialist who is both a performing artist and an experienced teacher. In addition to solo recital performance opportunities, woodwind students may also participate in a number of large and small ensembles.
Visiting artists in the woodwind area serve to enhance and expand the horizons of JMU woodwind students. The School of Music's Contemporary Music Festival, Flute-Fling, Clarinet Day, and Double Reed Day are a just a few of the many annual and regularly scheduled events that attract outstanding, world-class composers and performers to campus. The university's faculty woodwind quintet in residence, The Bluestone Winds, performs on campus and presents performances and master classes in Virginia schools.
Flute Studio
Flute study at James Madison University is designed to prepare the flutist for a variety of professional careers in music. As a music student at JMU, you will be involved in many exciting and stimulating activities, focusing on attaining the highest possible level of performance to help achieve your own educational and professional goals. We strive to provide you with a solid music education, built on strong fundamental skills and the encouragement to develop your own musical personality. There are many opportunities for solo performance through studio, area, and School of Music recitals, as well as local, regional, and national competitions.
In addition to your private flute study, there are many wonderful ensemble performance opportunities within the School of Music. Music majors participate in a variety of performing groups, including the JMU Wind Symphony, Symphony Orchestra, Chamber Orchestra, Symphonic Band, Concert Band, and the renowned Marching Royal Dukes, as well as the JMU Flute Choir and an assortment of chamber music ensembles.
JMU Flute Studio Facebook Group
Oboe Studio
Students in the oboe studio at JMU are very active and have all the opportunities of a School of Music or conservatory. As an oboe student at JMU, you will participate in reed-making and studio classes, masterclasses with guest artists, have access to our fully-equipped oboe reed room, and perform in a variety of small and large ensembles.
At JMU, our performing-artist faculty have a strong commitment to teaching. Unlike most Schools of Music and conservatories, we have full-time professors on every orchestral wind instrument—that means you study with the professor in your area, not a graduate student or teaching assistant. You also work with them on a regular basis in person throughout the year—not just when they are in town or via long-distance video conference calls.
The JMU School of Music offers a variety of degree programs designed to prepare students for a wide range of careers in the arts, and our oboe alumni have gone on to attend graduate programs in performance, teach in the public schools and universities, and perform in professional orchestras and military bands.
Clarinet Studio
The JMU Clarinet Studio provides opportunities to study music performance, education, industry or composition. Here you will find a beautiful campus, world-class facilities as well as engaging artistic and academic environment with extremely dedicated faculty. Our spectacular Forbes Center for the Performing Arts features many performances by students, faculty and guest artists throughout the year.
We are proud of a supportive and inspiring atmosphere within the Clarinet Studio at JMU. Our shared enthusiasm, standards of excellence and work ethics help students develop their skills and leadership. Clarinet majors enjoy participating in various ensembles: Wind Symphony, Symphony Orchestra, Marching Royal Dukes, and Madison Clarinet Ensemble, just to name a few. We host well-known guest clarinetists every semester, who present master classes and recitals. Many students explore competition, summer festival, and workshop opportunities. Our recent Studio alumni have continued to prestigious graduate programs, such as Northwestern University, Yale University and Boston Conservatory. We have a nearly 100% employment placement of graduates in music education. Madison Association of Clarinetists (MAC) is an active University club that is involved in outreach, volunteer and social activities.
Clarinet professor, Dr.Šarūnas Jankauskas' goals for the clarinet studio include motivating students towards work with perceived results, building their confidence and positive outlook, emphasizing music as language, and developing efficient practice strategies and in-depth knowledge of physiology and psychology of clarinet playing.
JMU Madison Association of Clarinetists on Facebook
JMU Clarinet Studio on Instagram
Bassoon Studio
JMU offers degree concentrations in performance, music education, theory and composition, and music industry. Performance opportunities at the School of Music include the symphonic, concert, and marching bands, two orchestras, wind symphony, small woodwind chamber ensembles, and a variety of solo opportunities. Weekly bassoon activities include a lesson, master class, and reed class.
In all music degree concentrations, Dr. Sue Barber, bassoon professor, emphasizes development of strong fundamental performance skills as the core part of your bassoon study. This includes playing studied solo works in master classes, recitals for your peers, studio and non-degree recitals, and eventually the presentation of a half or full recital in your senior year. Instruction will address a variety of topics necessary to develop a strong fundamental approach to playing the bassoon. Areas that will be considered in-depth are technique, reed making, etudes, a wide variety of solo literature, chamber music, orchestral material, modern performance techniques, and career development.
Saxophone Studio
Thank you for your interest in the saxophone studio at James Madison University. Whether you are interested in classical saxophone, jazz studies, or a blend of styles, JMU has a broad offering of ensembles and courses to meet your educational needs. Graduates of our saxophone program have careers teaching and performing from Florida to Washington State and as far away as London, Japan, and Brazil! Recent guest artists have included Steve Wilson, Branford Marsalis, Raaf Hekema, and Wayne Tice.
Our Forbes Center for the Performing Arts is a world-class facility for performers and students alike and JMU has become a major destination for international artists like Bobby McFerrin, Chick Corea, and Béla Fleck. If you have not visited our campus, we encourage you to come by for a tour.
JMU Madison Saxophone Society on Facebook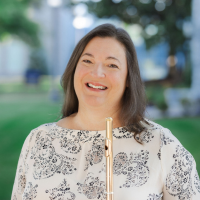 Beth Chandler Cahill, Flute
Professor, Woodwind Area Coordinator
chand2be@jmu.edu
Contact Information bethchandler.com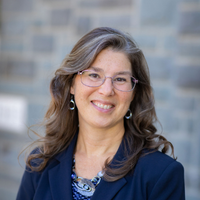 Jeanette Zyko, Oboe
Associate Professor
Director of Undergraduate Music Admissions
zykojm@jmu.edu
Contact Information