School of Music Area: Voice
Undergraduate voice study
Undergraduate voice study in all concentrations is based on the development of complete vocal mastery through the achievement of progressive skill levels. The lesson curriculum is built on the foundation of classical technique, which creates the highest degree of singing ability and may be applied to various musical styles.
Vocal majors have the opportunity to perform in a variety of large and small choral ensembles. Those interested in opera and musical theater may prepare and perform in productions throughout the year.
---
Graduate voice study
Graduate voice study is available at both the Masters of Music (M.M.) and Doctor of Musical Arts (D.M.A.) levels. These rigorous programs are designed to be thoroughly grounded in three areas: performance, pedagogy and literature. Not only do JMU Graduate Voice Area students have many enrichment opportunities via performances in our fully-staged productions, but they also find themselves gaining experience in positions of responsibility in both classroom and studio teaching. The curriculum prepares M.M. graduates well for doctoral study, and gives D.M.A. graduates great tools for use in either the collegiate teaching workplace or as professional performers.
---
Optional Singing Health Emphasis
An Optional Singing Health Emphasis is also available, which is a cross-disciplinary graduate curriculum designed to develop those who are to be entrusted with developing and maintaining the health of the professional singing voice. The approach of the Emphasis is holistic, taking the whole performer into consideration. Attention is given not only to the voice as manifested in its physiological  speaking and singing functions, but also, through exercise science and nutrition, to the body in which it is housed, and, through performance psychology, to the mind which guides it. A graduate of this program will be much better prepared to not only guide professional singers effectively, but also to act as a knowledgeable liaison connecting the medical, pedagogical, psychological and physiological fields. This Optional Singing Health Emphasis is available as an additional curriculum to voice candidates in both the Master of Music and the Doctor of Musical Arts degrees.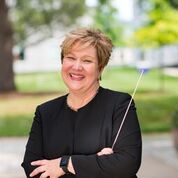 Jo-Anne van der Vat-Chromy
Associate Professor, Director of Choral Activities, Coordinator of Voice Area
vanderjx@jmu.edu
Contact Information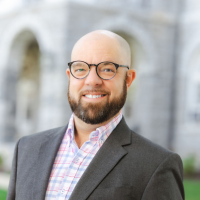 W. Bryce Hayes
Associate Professor, Associate Director of Choral Activities
hayeswb@jmu.edu
Contact Information
Don Rierson
Associate Professor, Director of Opera and Music Theatre
riersodg@jmu.edu
Contact Information