SUMS 2023 was a great success!
See you next year at SUMS 2024!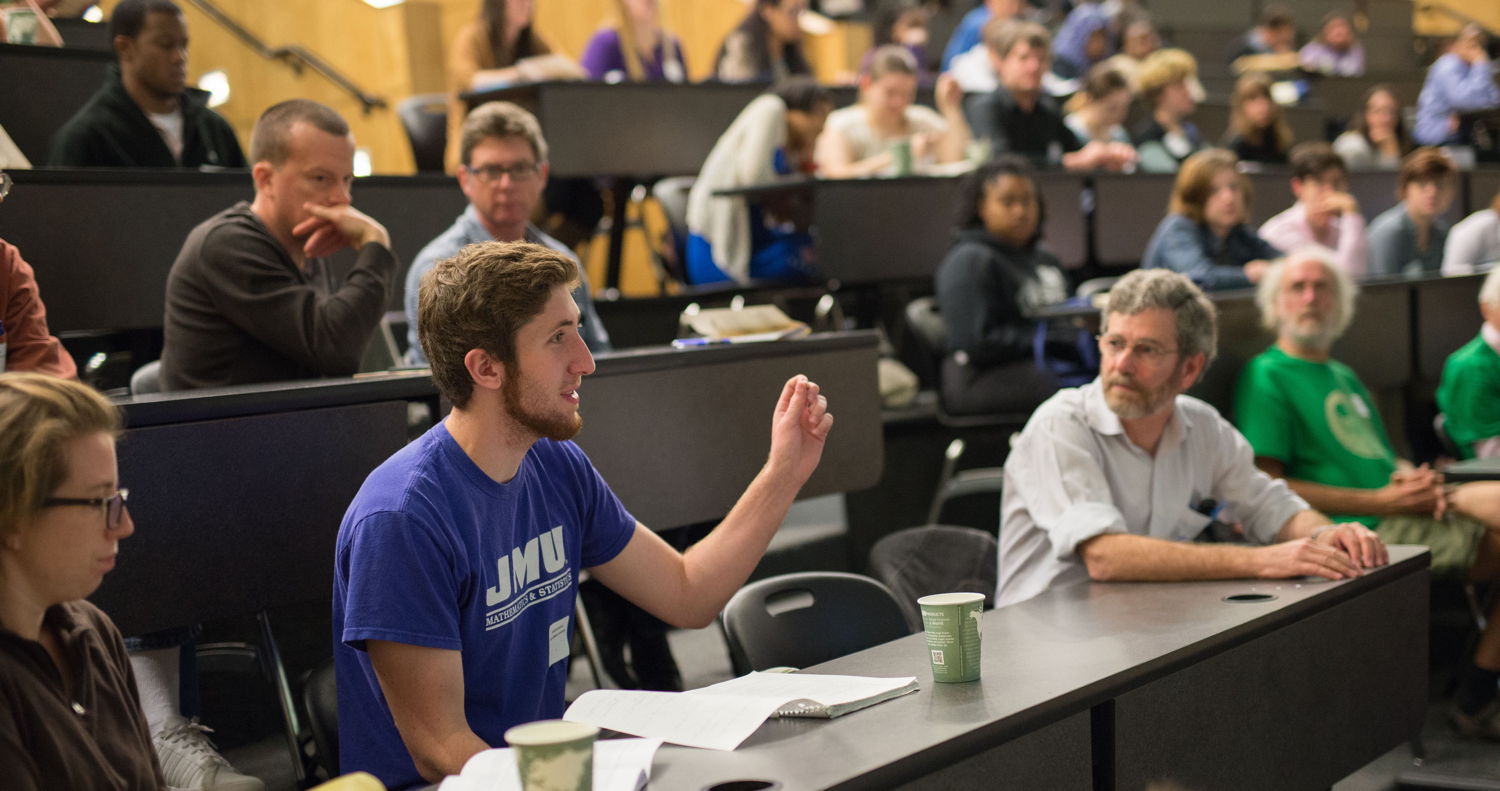 SUMS at JMU is an annual conference promoting undergraduate research in mathematics, statistics, and their applications. It features contributed undergraduate research talks, invited talks aimed at a general undergraduate math audience, a poster session, and panels about graduate school, undergraduate research, and math careers.  
Anyone who has done original research in mathematics or statistics while an undergraduate is invited to contribute a 15 minute talk about their work. Undergraduate and high school students are invited to present research or expository posters on any mathematical topic. 
Registration is free and open to the mathematical community, including undergraduate, high school, and graduate math students, high school math teachers, and faculty. 
Support for past SUMS provided by the  College of Science and Mathematics at James Madison University, the  College of Integrated Science and Engineering at JMU,  the  Center for STEM Education and Outreach at JMU, JMU's General Education Program, the  Department of Mathematics and Statistics at JMU, the  Office of Access and Inlusion , Pi Mu Epsilon, the Mathematics and Statistics Club, and  James Madison University.
Mathematics publishing houses  Cambridge University Press, Macmillan, Oxford University Press,  Pearson/Prentice Hall, Princeton University Press, and American Mathematical Society.  Cengage Learning and  Hawkes Learning also support the conference, as does puzzle maker  Nikoli.  
More Information