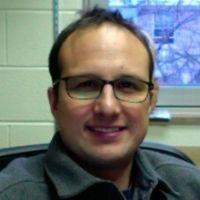 Research Description
I do research in algebraic combinatorics. Generally I am interested in using techniques from representation theory to compute invariants of interesting combinatorial structures. The Smith normal form of an incidence matrix is my favorite example.
Education
PhD in Mathematics, 2011, University of Florida 
MS in Mathematics, 2007, University of Florida 
BA in Mathematics, 2005, University of Richmond
Select Publications
"The critical group of the Kneser graph on 2-subsets of an n-element set." (with I. Hill and P. Sin). Linear Algebra Appl. 546 (2018) 154-168.
"The Smith group and the critical group of the Grassmann graph on lines in a finite projective space and of its complement." (with P. Sin). Bull. Inst. Math. Acad. Sin. (N.S.) 13 (4) (2018) 411-442.
"The Smith and critical groups of the square Rook's graph and its complement." (with J. Gerhard and N. Watson). Electron. J. combiner's. 23(4) (2016), #P4.9.