JMU X-Labs spaces are the epitome
of innovation and cutting-edge education.

---
Our modular flex spaces are designed to adapt to the ever-evolving needs of our students and faculty. Utilizing emerging technologies, we stay ahead of the curve in educational advancements, creating a non-traditional learning experience that sparks outside-the-box thinking.
Our spaces are not only designed to meet the needs of any course or event, but also to foster collaboration and creativity, inspiring our students to push boundaries and reach new heights in their work.
Join us in the X-Labs and discover the limitless possibilities of learning.
The Lab
Our Lab is currently by appointment only and does not hold any open lab hours. Please contact us at jmuxlabs@jmu.edu to make an appointment.

If you are seeking a makerspace for personal creative projects, The Makery, provided by JMU Libraries, is a makerspace located on the first floor of Rose Library. Their services and supplies are available free-of-charge to all JMU students, faculty, and staff. 
The Lab is an innovative space that ignites creativity. JMU students, faculty and staff are all empowered to bring their ideas to life in this design-thinking studio. Our collaborative atmosphere also allows for consulting and prototyping assistance, making it the perfect breeding ground for entrepreneurial endeavors. 
The best part? Access to The Lab and its resources is completely free for all Dukes. We provide common materials such as plywood, vinyl and 3D printer filament. But if your project requires an excess amount, or you're looking for something more specialized, we suggest bringing your own. Any assistance you need is provided by our team of experts, from machinery to making to the entrepreneurial process. We're ready to give you the support you need to make your ideas a reality. Unleash your potential at The Lab. 
Equipment
2 Full Spectrum Pro Series Laser Cutter (PS48 & PS36)
2 Rolland GS-24 Vinyl Cutters
Lulzbot Taz Pro 3D Printer
Meta Quests/Quest 2s
Wood Burners
Soldering Station
Fully Equipped Tools Closet
Brainstorming and Ideation Tools
Low-Fidelity Prototyping Supplies
Telepresence/Videoconferencing
ThinkHub (Collaborative touch screen wall)
Supplies
Plywood
Acrylic
Vinyl
Heat transfer vinyl
Solder
Basic craft supplies
All supplies are subject to change based on availability
Softwares
Adobe Creative Suite
CorelDRAW
Oculus (Gravity Sketch)
ThinkHub
Unity
Cura (3D Printer)
CutStudio (Rolland Vinyl Cutters)
RentinaEngrave (Laser Cutters)
The Lab & all machines can only be used with the supervision of the Operations Manager or a member of the X-Labs Team. 
The Tank
The Tank is the ultimate collaborative space, equipped with the latest technology to inspire innovation through versatility. Interactive Touch Dell monitors allow for both breakout and collaboration modes. Whiteboard tables flip upright for better visibility as teams brainstorm and design. All tables, monitors and chairs are also mobile, making reconfiguration for classes, workshops or events easier than ever before. The boundaries of learning and innovation are meant to be pushed in this space. We encourage students, educators and professionals to come together and explore. 
Dukes Arena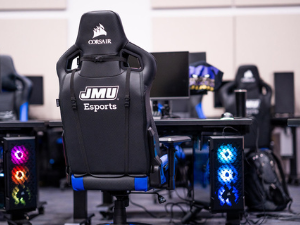 The Arena is a high-performance space designed to provide the ultimate gaming experience. As the primary training ground for JMU Esports, The Arena is equipped with 12 highly customized Dell computers, hydraulic desks, six screens for anything from streaming to presentations and a workspace for practices. The modular design makes adaptability easy, so classes and events are both accommodated for. If a lack of equipment is ever an issue, students can turn to the RECRE box. Mouse pads, headsets, Nintendo Switches and even PS5s are all available to rent. Step into The Arena and immerse yourself in the world of esports, where the possibilities are endless. 
The Studio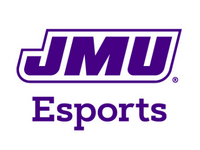 The Studio is the ultimate destination for any Duke interested in broadcasting, shoutcasting and the technical operations behind JMU Esports. This state-of-the-art facility has all the equipment needed to bring your content to the next level. All students, faculty and staff are welcome to explore the world of podcasting. You bring the fresh ideas, we provide the professional-grade equipment and flexible design to take your production to new heights. Join us in The Studio today and discover the limitless possibilities of broadcasting and podcasting.