International Development Grant
May 12, 2022
The JMU International Development Grant (IDG) is administered by the Center for Global Engagement (CGE). Grants will be reviewed and, if approved, awarded to instructional faculty, administrative faculty, professional and classified staff throughout the year on a competitive basis.
*At this point, CGE is not providing any IDG support until later notice.
---
Application and Proposals
One copy of the Completed application form should be submitted.
For more detailed information on applications and evaluation, see here.
NOTE: Where relevant and available, letters of invitation from foreign colleagues or conference organizers may be included with the application.
In order to support as many proposals as possible with current funding, International Development Grant awards are limited to $500.
Faculty will generally not be awarded more than one grant in a 12-month period. The 12-month period begins on the travel departure date. Preference may be given to individuals who have not been previously supported by the program. The CGE usually supports only one request per department for a given conference. Notice of award will be communicated through email.
---
Submitting Your Application
Completed International Development Grant Applications should be submitted to the CGE at the following address:
Center for Global Engagement
James Madison University
Madison Hall
MSC 5731
100 E. Grace Street
Harrisonburg, Virginia 22807
Be sure to keep a completed copy of the application for your records.
---
Financial Procedures
Once a grant has been awarded, information will be provided to the recipient on the process of making the funds available for spending. Funds will not be awarded to the department until after the travel or expense has been completed. Our office will communicate with your Administrative Assistant to obtain supporting documentation before transferring the funds.
Center for Global Engagement - Study Abroad
Madison Hall
MSC 5731
100 East Grace Street
Harrisonburg, Virginia 22807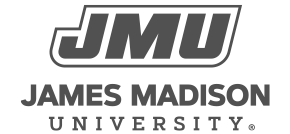 800 South Main Street
Harrisonburg, VA 22807
Contact Us