2020 Distinguished Teaching Award - Michael Trocchia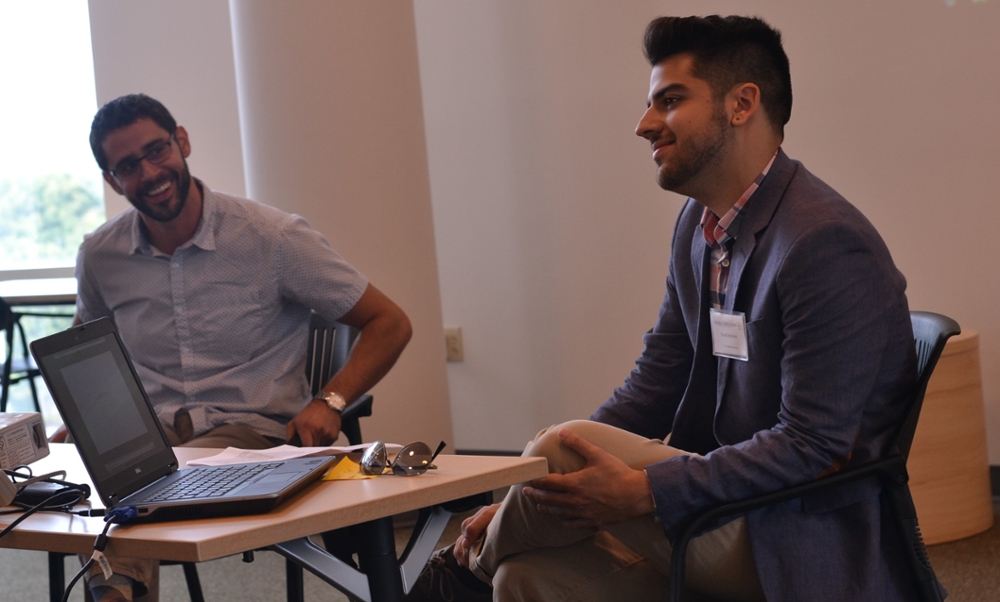 Congratulations to Michael Trocchia! He is this year's recipient of the General Education Distinguished Teaching Award. He will be honored at two award ceremonies this spring and receive a $1500 honorarium. In the fall, he will be the keynote speaker at the General Education Student Conference banquet. He is an adjunct instructor in the Department of Philosophy & Religion, he is being recognized for outstanding instruction of PHIL 101: Introduction to Philosophy in Cluster Two. 
He is the seveneenth recipient of this award, which was established by the Provost's Office in 2004. Previous Distinguished Teaching Award recipients are: Craig Abrahamson (2004); Carol A. Hurney (2005); Lynn S. Fichter (2006); Jeffrey T. Andre (2007); Michael A. Moghtader (2008); Kit Murphy (2009); John Ott (2010); Carole Nash (2011); Amanda Biesecker (2012); Kristin St. John (2013); David Daniel (2014); Deb Warnaar (2015); Kathleen Ferriaolo (2016); Geary Albright (2017); Claire Lyons (2018) and Kimberly DuVall (2019) .