General Education: Cluster Searches
April 19, 2022
Cluster designator codes for MyMadison search by GenEd Cluster
Students can search for General Education courses by areas within each Cluster from the General Education Program Planner. To accomplish this in MyMadison, please do the following:
1. Under "Search for Classes," scroll down to the "Additional Search Criteria" link, and click the arrow next to it to expand this section.
2. In the "Course Keyword" field, type in the search code from the list below that corresponds with the cluster requirement you'd like to look for.  
| | |
| --- | --- |
| General Education Cluster Area | Search Code |
| Cluster One: Critical Thinking |  C1CT |
| Cluster One: Human Communication |  C1HC |
| Cluster One: Writing |  C1W |
| Cluster Two: Human Questions and Contexts |  C2HQC |
| Cluster Two: Visual and Performing Arts |  C2VPA |
| Cluster Two: Literature |  C2L |
| Cluster Three: Quantitative Reasoning |  C3QR |
| Cluster Three: Physical Principles |  C3PP |
| Cluster Three: Natural Systems |  C3NS |
| Cluster Four: The American Experience |  C4AE |
| Cluster Four: The Global Experience   |  C4GE |
| Cluster Five: Wellness Domain |  C5W |
| Cluster Five: Sociocultural Dimension |  C5SD |
General Education
Gabbin Hall
MSC 1110
971 Madison Drive
Room 110
Harrisonburg, Virginia 22807
Hours
Monday-Friday, 8:00a-5:00p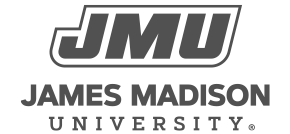 800 South Main Street
Harrisonburg, VA 22807
Contact Us