May 21, 2020
Information for Students Already Enrolled at JMU 
A student wishing to earn credits at another institution, either during the summer or during a regular academic session, MUST obtain permission in advance of taking courses from another institution.
Consult the JMU Registrar page for university transfer policies and forms, click here.
Once students have enrolled for classes at JMU, they are expected to complete the General Education program here.
The following restrictions apply only to current JMU students wishing to transfer courses to meet General Education requirements:
Students will be allowed to transfer in no more than three courses for General Education credit

No more than one transferred course may be applied to any one cluster

Transfer credit will NOT be awarded for course offerings in Cluster Four, The American Experience (HIST 225, JUST 225 and POSC 225) due to the content and unique features of these courses.
Exceptions to these policies will be reviewed on an individual basis. Such exceptions may include those students who wish to participate in study abroad programs or other special circumstances.
The student is responsible for having an official transcript mailed to the Office of the Registrar when the work has been completed. Credit hours will be awarded for approved courses carrying a "C" or better grade (2.0 quality points). Grades for courses taken at another institution are not included in grade point average calculations although they will be used in determining graduation honors for eligible students.
General Education
Mountain Hall
MSC 1104
971 Madison Drive
Room 110
Harrisonburg, Virginia 22807
Hours
Mon-Fri from 8:30-5:00
Closed for lunch 12-12:30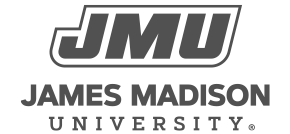 800 South Main Street
Harrisonburg, VA 22807
Contact Us