Student Conference Nomination
June 17, 2020
I teach a GenEd course. How do I nominate students?
Calls for nominations are issued in November for student work produced in the fall semester and again in April for the spring semester.
Faculty may nominate as many students-either individuals or as a panel- as they wish, provided they have produced excellent, inventive work in general education classes. Faculty should be willing to mentor students selected to present at the conference during the preparation of their conference abstracts.
Nominate students here: 2020 Student Conference Nomination Form

Only general education teaching faculty may nominate students for the conference. However, students are welcome to solicit a nomination from their professors.

Only student work produced during the academic year immediately preceding the annual conference is eligible.

Be creative: past examples of nominated work include posters, speeches, debate presentations, academic papers, digital video, group presentations, visual presentations, and musical performance.

Once we receive your nomination forms, the General Education office will contact your students and ask them to submit an abstract or summary/description (up to 250-words) of the work that they would like to present at the conference.
General Education
Gabbin Hall
MSC 1104
971 Madison Drive
Room 110
Harrisonburg, Virginia 22807
Hours
Mon-Fri from 8:30-5:00
Closed for lunch 12-12:30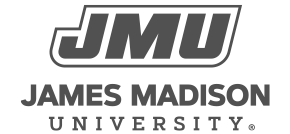 800 South Main Street
Harrisonburg, VA 22807
Contact Us