The Valley Scholars program at JMU helps students in the Shenandoah Valley who come from socioeconomically disadvantaged backgrounds and show academic promise develop the skills necessary for college attendance. Twenty-six members of the first graduating class are freshmen at JMU this fall. Here are some of their stories.
As a young girl, Ayam Ali survived a bombing in her home city in Iraq. Now she's pursuing her dream of a college education in the U.S. Read more.
An accident at a job site left Amy Cortés' father out of work — and sparked Amy's interest in becoming a physical therapist. Read more.
Timothy Custer suffered a concussion in ninth grade that forced him to have to learn to walk again. Valley Scholars helped him regain his academic footing as well. Read more.
Pierre Mbala didn't let one bad decision in high school derail his future. He wants to use the experience to help young people avoid making similar mistakes. Read more.
Valley Scholars has helped Joshua Morris overcome the developmental and social challenges that come with being on the autism spectrum. Read more.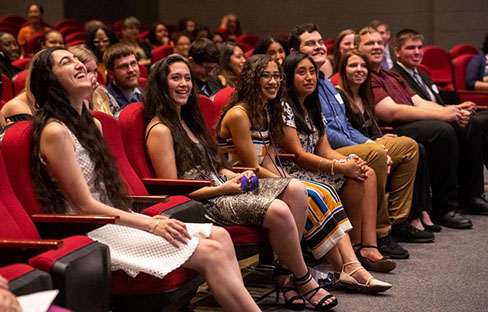 As the Valley Scholars program enters its sixth year, members of the first graduating class are prepared to turn their dreams of a college education into reality. Read more.