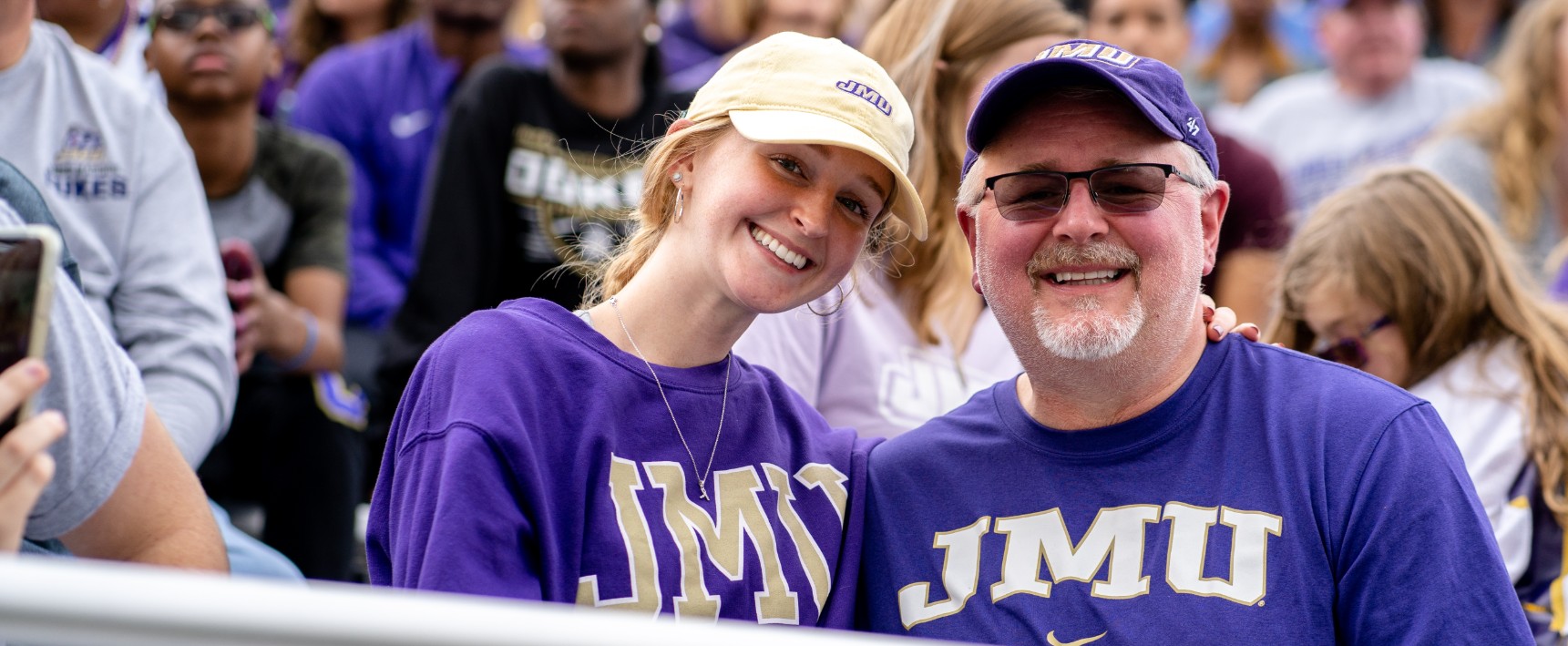 We're so happy to have you as a part of our JMU Family! As JMU welcomes your Dukes, the university extends the same warm invitation to you as parents and families. You, too, are a part of Madison.
Getting Started | Each June, first-year families are mailed a printed Madison Family Handbook. This handbook contains information with which you may support your student throughout their time here. You'll also begin to receive a monthly e-newsletter written especially for you! To ensure the university has your accurate contact information, complete the Information Update form. The Academic Calendar will help you plan your schedule around your student's breaks and keep you up in the loop. You can also explore more resources for both you and your student. Get connected with the official JMU Parents & Family Facebook page where you can stay up-to-date with important information.
First-Year Send Offs | Each July/August, First-Year Send Offs are held in various locations along the East Coast. Join the excitement as we congratulate and welcome our newest Dukes! Talk with parents, alumni, JMU staff and fellow classmates from your area. More information »
Family Weekend | Family Weekend occurs each fall. Thousands of JMU family members will attend to catch a glimpse of campus life and enjoy numerous activities throughout the weekend. If you plan to attend, it is best to book accommodations as early as possible. More information »
Getting Involved | Parents, guardians, couples and singles of incoming students may apply to join the Parents Council! The Parents Council serves as a liaison between the university and families, provides advice and guidance on programs related to families, and serves as an advocate for the university. More information »
Enjoy the journey! This is an exciting time for your entire family. If you need any assistance, advice, or are looking for a little support, JMU's Office of Family Engagement is here for you. Find more important links and resources below.