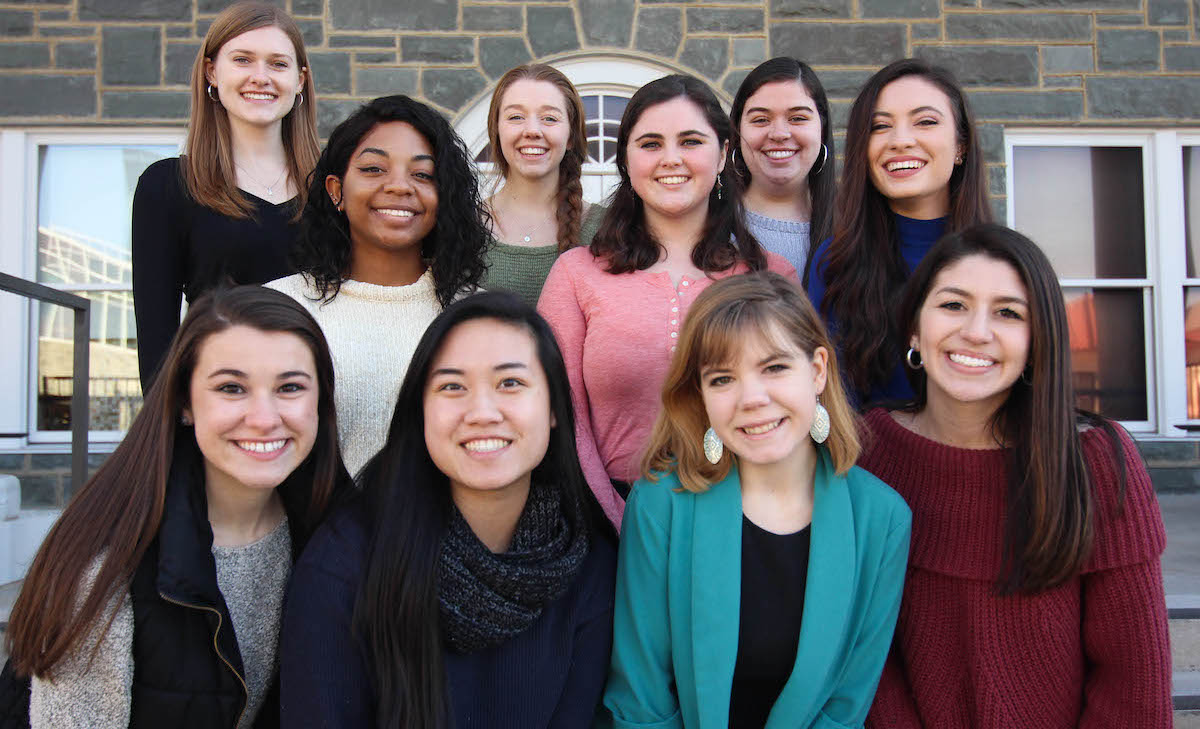 Digital Communication Consulting (DigiComm) launched in spring 2014, when Paige Normand trained the first cohort of media tutors through a semester-long, 3-credit course crosslisted by three JMU Schools: Media Arts and Design, Communication Studies, and Writing, Rhetoric and Technical Communication.
In Fall 2014, DigiComm began consulting by embedding Media Fellows in eight classes across JMU. In Spring 2015, DigiComm tutors began offering face-to-face and online consultations to JMU students interested in creating professional portfolios and discussing their digital assignments.
---
DigiComm Team: 2018-2019


Samantha Haling, Lindsey Brockman, Paige Normand, Marissa Scholler, Kaitlynn Moore, Maddie Matarazzo
Bottom Row: Halle Forbes, Becky Chen, Madi English, Teresa Cummings
Not pictured here (but in the image at the top of the page): Stephanie Whitehouse, Mina Johnson
---
DigiComm Team: 2017-2018


Paige Normand, Lindsey Brockman, Teresa Cummings, Maddie Matarazzo, Catie Willett, Cate Jarrett, John Raslowsky
Bottom Row: Becky Chen, Kaitlyn Showalter, Emily Kohl, Marissa Scholler, Jenna Welch
---
DigiComm Team: 2016-2017


Daniel View, Amanda Harner, Catie Willett, Danielle LeFrancois, Ryan Boals, Katie Spitzer, Kendall Slater
Bottom Row: Jules Graham, Paige Normand, Edel Rimando, Christina Reilly
---
DigiComm Team: 2015-2016


Jules Graham, Amanda Harner, Daniel Vieth, Holly Warfield, Kendall Slater
Bottom Row: Alexa Senio, Marlena Luciano, Sarah Lundberg, Paige Normand, Becca Moore, Jessie Dominick
---
The Founding DigiComm Team: 2014-2015


Paige Normand, Kristen Quint, Shadi Sabbagh, Marlena Luciano, MK McSweeney, Marta Vucci, Mallory O'Shea, Alexa Senio
Not pictured: Lauren Stearns
DigiComm Mission, Vision, and Values
Mission
Digital Communication Consulting empowers the JMU community to be content creators. Our team supports sophisticated and professional online content by offering semester-long faculty partnerships, one-on-one consultations, and workshops across campus.
Vision
DigiComm is an acclaimed, respected, and sought-after learning center that excels in empowering students, tutors, and faculty across campus to be content creators. Our professional, innovative, and collaborative work is a model for tutoring centers interested in supporting digital communication.
Values
Foster Collaboration

Share Expertise

Nurture Creativity

Develop Professionalism

Facilitate Digital Creation
---
DigiComm Media Fellows Projects
The Second Chance Podcast
The Second Chance Podcast investigates the lives of ex-convicts who learned trade skills in prison and contributed to their communities after their release. 
This site was a course-wide project: the class worked in teams to conduct research, identify potential interviewees, transcribe interviews, and work on audio editing. The professor interviewed all of the ex-convicts and two DigiComm Media Fellows, Daniel Vieth and Danielle LeFrancois, facilitated the web and audio production.
Professor: Sarah O'Connor
Course: WRTC 426, spring 2017
Web Platform: Wix
Audio editing software: Adobe Premiere
Marketing Packages
Our Media Fellow, Becky Chen, teamed up with Dr. Eric Boyd in the Marketing Department to help his students create a series of innovative content reflecting their Business-to-Business marketing topic: they created Infographics, Webinars, and shared their story through Atavist and Social Media.
This example is of one team's mock sales-analysis with a first-person description of their marketing approach for cold-pressed juice.
Professor: Eric Boyd
Course: MKTG 450, spring 2018
​Web Platform: Wix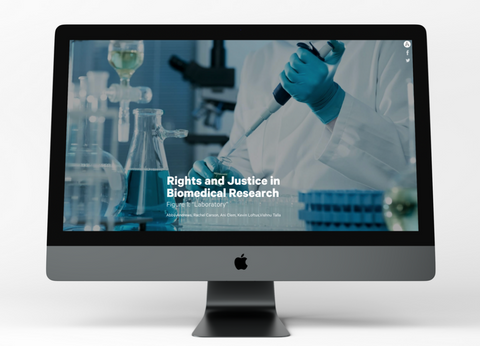 "I highly recommend applying for a digital media fellow to help in any class. The media fellows were professional, effective, and extremely helpful to my students and to myself. I have had multiple biotechnology students thank me for introducing them to tools for creating infographics, reporting that they have started using these tools in their other classes. I couldn't have done this without my media fellows!"
- Dr. Emily York, ISAT
Biotechnology Analysis
DigiComm has teamed up with Dr. Emily York's ISAT 456 course for two semesters to help her students create digital stories analyzing the ethical, legal, and social implications of biotechnology.
These projects included infographics with Piktochart and interactive content with Timeline JS and StoryMap JS. We helped the students create visual consistency across these platforms to create a professional and informative digital project. 
Professor: Emily York
Course: ISAT 456, fall 2017
​Web Platform: Atavist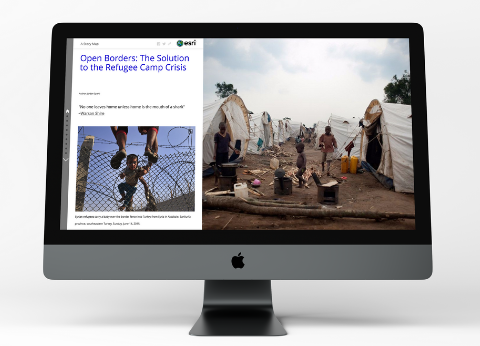 "The DigiComm Media Fellows program is a fantastic opportunity for students and faculty to learn and develop various forms of digital content. The program empowers students with skills in digital and web design that enhance and diversify the process and products of academic research."
- Dr. Case Watkins, Justice Studies
Mapping Justice
Media Fellow Teresa Cummings partnered with Chase Watkins of Justice studies to help his students investigate social justice issues through maps and complex data. 
In this coure, the students used multiple mapping programs to explore the intersection of geography and justice which culminated in a final project built in ESRI Story Maps, which offers students the abilities to create their own maps and create a narrative through multiple layers of information.  
Professor: Case Watkins
Course: JUST 301, spring 2018
​Web Platform: ESRI Story Maps