February 25, 2021
We're so glad you're interested in applying for the Peace Corps. We're even more excited to share information about the Peace Corps Prep program at JMU. As part of the Peace Corps application, you will be required to have 50 hours of related field experience in whichever sector that you are applying. CSL is happy to provide guidance for you to meet that expectation. 
What to Expect
You will setup an appointment to meet with a Service-Learning Coordinator (SLC) to chat through your options, what it means to mindfully enter the community, etc.

Appointments can be made via email at csl@jmu.edu or by stopping in our office (SSC 2100)

At this meeting, the SLC will also walk you through the registration process.
When you register, you can select your top three service opportunities or you can even write in one if you already have a connection to a community organization or the option you want is not listed in the dropdown options. The SLC will also note on your record that you plan to participate in the Peace Corps Prep program.
After registering, you will receive information about your service assignment, receive a service hours log, and be electronically introduced to the community partner (this may slightly change depending on participation volume each semester).
CSL will collect and enter the completed service hours into the database for future reference.
CSL will facilitate reflections for the you and other students participating the Peace Corps Prep program each semester (if not more frequently).
Learn more about the other opportunities offered by the Peace Corps Prep program.
Community Service-Learning
Office Hours
Mon - Fri: 8:00 am - 5:00 pm
Student Staff: 10am-3pm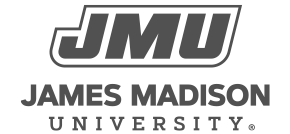 800 South Main Street
Harrisonburg, VA 22807
Contact Us