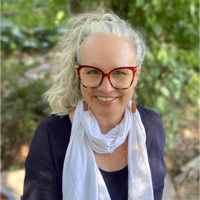 Dr. Melissa W. Alemán earned her B.S. in Speech and Professional Communication from New York University and her M.A. and Ph.D. in Communication Studies from the University of Iowa.
Dr. Alemán's research explores communication and identity in a variety of contexts, including caregiving and end-of-life communication in later life families, narratives and material culture in multicultural families, and the communication of culture in a variety of higher education contexts.
She particularly values collaborative autoethnographic projects exploring complex family narratives and has published research with her partner (also SCOM faculty) Dr. Carlos Alemán and her mother, Katherine Helfrich. She also collaborates with colleagues in STEM/Engineering on grant supported research that explores topics such as learning in makerspaces, women's pathways into making, and gendered inequities in engineering cultures. Her research has been published in a variety of outlets including the Journal of Family Communication, Journal of Communication, Journal of Social and Personal Relationships, Journal of Engineering Education, and Studies in Engineering Education, among others.
Dr. Alemán teaches a wide range of courses in Interpersonal and Cultural Communication as well as research methods, including undergraduate and graduate courses in qualitative and autoethnographic methodologies, family and interpersonal communication, ethnographic approaches to communication studies, communication, culture and identity, and gender and communication. She is also affiliated with the Women's, Gender and Sexuality Studies and the African, African American and Diaspora Studies programs. She is the 2019 recipient of the Roberts Endowment for Faculty Excellence Award.
Learn more about Dr. Alemán's thoughts on teaching and research here: A Conversation with Melissa Alemán.
Dr. Alemán loves to read, spend time with her family and dogs, and travel to both new and familiar places. She is one of the co-directors of the SCOM Summer Study Abroad Program in Ireland and Northern Ireland.
SCOM Summer Study Abroad Trip to Ireland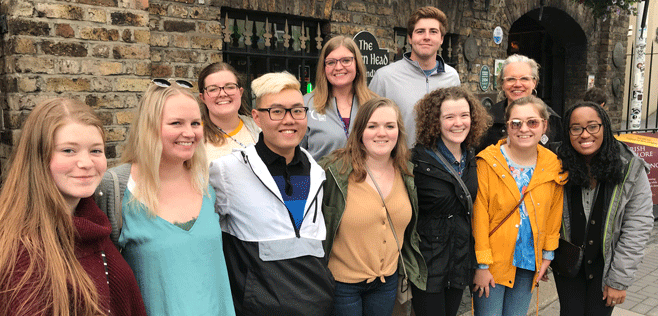 Trip to Iceland