Who should complete an internship?
When you look at an advertisement for a job description, almost always it will say, "2 years minimum experience." Internships are one of the ways to earn that experience. SCOM students' internship experiences range from:
social media,
IT Help Desks,
foundations and nonprofit orgs,
camps,
sales,
sports marketing and promotion,
publishing,
radio and TV stations,
music festivals,
hospitals and so many more.
 Whether it's corporate, non-profit or a small business, you can earn credits and experience.
Interns must meet the following criteria:
Have completed the SCOM core: 242, 280 and 341


Have at least 75 hours of course credit
How many hours do I need? 3 credits = 160 hours or 6 credits = 320 hours
How do I find an internship? The best method is word of mouth—almost always, someone your family or friends know, who know someone.  Traditional career search engines work as well. JMU lists internship opportunities on Handshake. In Canvas, SCOM students have access to internships that have contacted our SCOM department directly seeking SCOM students. 
What happens after I find an internship? You contact Dr. Toni Whitfield "Dr. T"  (whitfits@jmu.edu) and begin the process. The course will be created in MyMadison and you then register on MyMadison.  Once registered for credit, you will be enrolled in a Canvas course where you complete your academic work for the course.
*What happens if I don't meet the minimum requirements? You could possibly qualify for a Directed Project which is very similar to an internship. Email Dr. T for more information.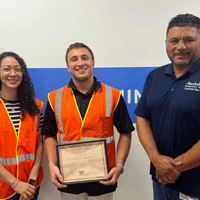 "My recent summer internship aided in the development of my career, allowed me to network and make connections, and helped me grow my personal skills, abilities, and experiences. Majoring in Communication Studies prepared me in the aspects of interpersonal communication, leadership, and my ability to successfully work in teams. The internship not only helped me grow these skills, but also showed me a passion for team management and developing others."
Warren Orlando 
TJX Distribution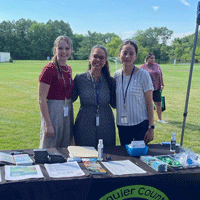 "This internship was truly the most valuable experience I've had throughout my communication career. It taught me so much –not only about the influencer industry but about myself and my capabilities. I learned there is so much more to the influencer industry than meets the eye. These influencers put in a lot of hard work including producing content, contract negotiations, etc., than the average follower recognizes. I also learned that I am a great writer, and that blog style is where I truly shine."
Gemma Weinstein 
Find Your Influence