The following is a listing of the academic concentrations available in the SCOM major. Acceptance into the School does not guarantee the student will be granted his/her first choice concentration.
Each major consists of 12 hours of required communication studies core courses plus 27 hours of in-depth requirement courses and electives in the School of Communication Studies. Each concentration has a specific list of required courses. 
In addition, all SCOM majors are required to have a minor, a second major or complete a Cognate area of study (12 hours of classes at the 300 or 400 level outside of SCOM.) We require this so students will be well-equipped to use communication theory, skills, and practices in a broad variety of contexts. Having a minor, a second major, or a focused cognate area of study adds to the well-roundedness required of communication professionals.
Here is information about these options:
Major and 12 hours of coursework at the 300 level outside of SCOM (cognate) 
Recent Student Spotlight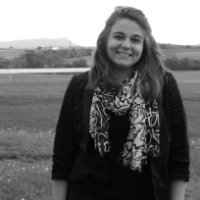 Erin Casey ('13, '17M) is the founder and president of "Where I Stand," a nationally recognized non-profit organization for mental illness awareness and advocacy. Read more >
Advocacy Studies
This concentration prepares students to understand, critically evaluate and engage the communication theories, processes, media institutions and communication technologies that citizens, political leaders, government officials, public administrators, interest groups and community service organizations use to campaign, deliberate, adjudicate, govern and advocate for social change. Skilled advocates adopt, develop and implement diverse sets of communication strategies that help clients articulate interests and goals, determine social systems and audiences most likely to achieve goals, identify effective media and appropriate goal oriented messages, and develop plans for implementing change.
Cultural Communication
This concentration prepares students to analyze, engage and manage communication situations where cultural identity becomes relevant to the persons involved in the interaction. Students analyze communication processes and theories that help explain dynamics of intercultural interactions in personal and professional contexts. The concentration affords students cultural competencies necessary for personal growth and professional success in increasingly diverse work and social settings. Communication skills learned here prepare students for careers in education, management and training, international relations, and law.
General Communication Option
This option enables students to study communication from a variety of perspectives. Students will complete the major core requirements and, with the help of an adviser, will select 15 hours of courses from three areas: communication skills, communication research and communication theory ans context; plus 9 hours of communication electives from a list of given courses. To learn more about this option, please click on the title above.
Health Communication Studies
This concentration prepares students for careers in patient advocacy, health promotion and education, social marketing, health-related public relations, health-related writing, pharmacy sales and health-related advertising. Students will gain strong writing and research skills, project management expertise, leadership and team building, as well as gain knowledge in the areas of interpersonal doctor-patient communication, health campaigns and public health, culture and health, ethics and health and organizational communication.
Interpersonal Communication Studies
Students analyze how messages are used to manage personal relationships in social and professional contexts. By examining research, theory and processes of interpersonal communication, students learn important principles for managing impressions and building rapport, identifying needs and pursuing influence goals, reducing relational uncertainty and adapting to change. Students completing the concentration learn to communicate the value of healthy relationships, are well prepared for graduate school, and develop relational skills for excelling in careers such as peer counseling, education, family and human services, sales and management, aging services, ministry and community leadership.
Organizational Communication Studies
Organizational communication involves the study of the ways people interact within organizations, such as business, government, education and nonprofit groups. The specific focus of this concentration is internal and external communication of organizations. This concentration prepares students for careers in business, consulting, training and event planning and for the study of law.
Public Relations Studies
This concentration focuses on the management of communication between organizations and their internal and external publics with the goal of mutual understanding and influence. Public relations practitioners work with specific audiences relative to focused goals. Preparation for a career in public relations should include a broad educational base and a variety of communication skills.