College of Arts and Letters
Communication studies professor wins Faculty Excellence Award
---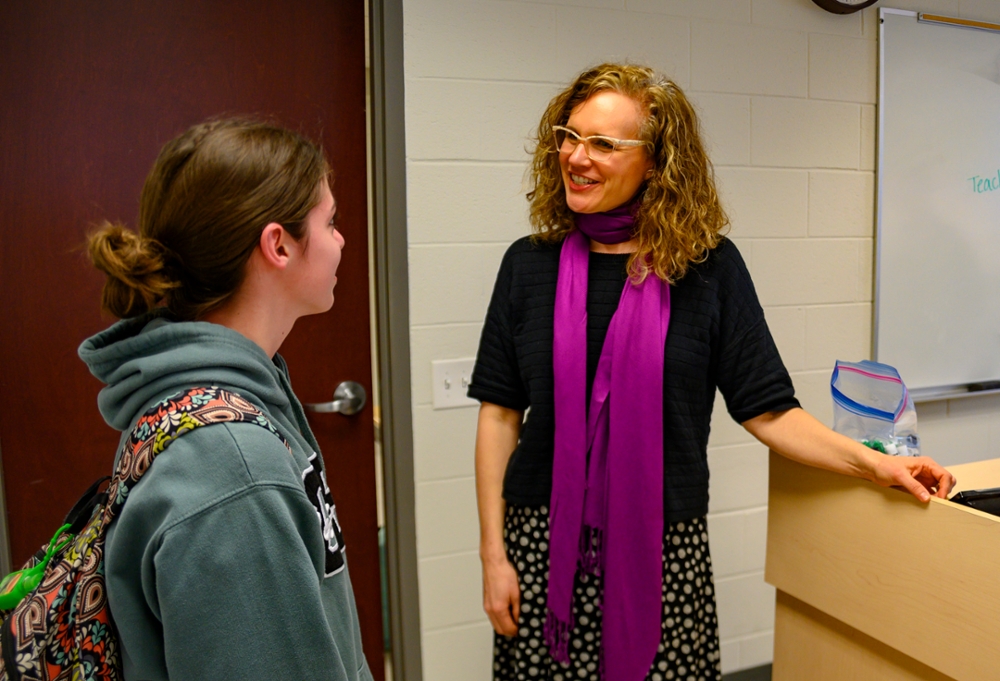 SUMMARY: Communication studies professor Melissa Alemán was awarded the Shirley Hanson Roberts ('56) and Richard D. Roberts Endowment Award for 2019.
---
Altruistic, transformative and compassionate. Caring, empathetic and powerful. Empowering, inclusive and dedicated.
According to her former students, these are just a few words that describe Melissa Alemán, who was recently awarded the Roberts Endowment Award for Faculty Excellence at James Madison University. Alemán is a professor of communication studies and a teaching faculty member in the women's, gender, and sexuality studies (WGSS) program.
"It's such an incredible honor to receive the Roberts Award," Alemán said. "I feel particularly grateful that the Roberts' family generously endowed a faculty award that celebrates the relational aspects of teaching that are so central to student success."
Each year, the Shirley Hanson Roberts ('56) and Richard D. Roberts Endowment Award is given to two full-time instructional faculty members. According to the Roberts, each winner must "be known as a caring, knowledgeable and collaborative partner in learning with students, and, through partnering, inspire students to believe in themselves, to take risks, to question and to enjoy the process of learning, growth and self-discovery."
Alemán's self-proclaimed teaching philosophy is to spark curiosity and inquisitiveness. "To motivate students to ask questions that interest them, to consider how their story fits into a large social narrative, and to realize that they have capacity to achieve so much more than they might have realized at the outset," she said.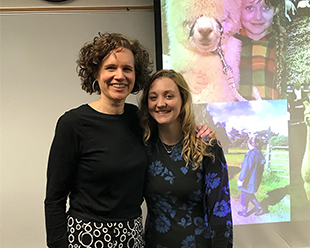 Alemán helped to spark curiosity and inquisitiveness in Double-Duke Katie Shedden ('16,'18M). Shedden was in Alemán's graduate seminar before asking Alemán to serve as her thesis committee chair.
 "Melissa empowered me to pursue difficult projects, held me accountable but did not hold my hand, [and] always treated me as an equal…," Shedden said. Shedden's graduate project recently won the Graduate School Outstanding Thesis Award in Education, Social Sciences and Humanities.
Collaboration
Alemán says the collaborative relationships she has with both students and colleagues are what motivates her to be so engaged in her work. "I love tackling complex social problems and issues and trying to find ways that we can cultivate more inclusive communities—and doing so requires collaboration."
One of Alemán's former students Jenna Abetz ('08), who is now an assistant professor at College of Charleston, worked closely with Alemán during her internship in the JMU women's student caucus. "After many female students reported feeling voiceless on campus, Melissa created and oversaw an internship that enabled students to coordinate a group for their peers… where they could begin to organize around their shared struggles," Abetz explained.
During the inaugural semester, Alemán met regularly with Abetz and other student leaders. "[Dr. Alemán's] presence in the group was always as a motivator and supporter – she consistently emphasized that this was our group and should be driven by the voices of students," Abetz said.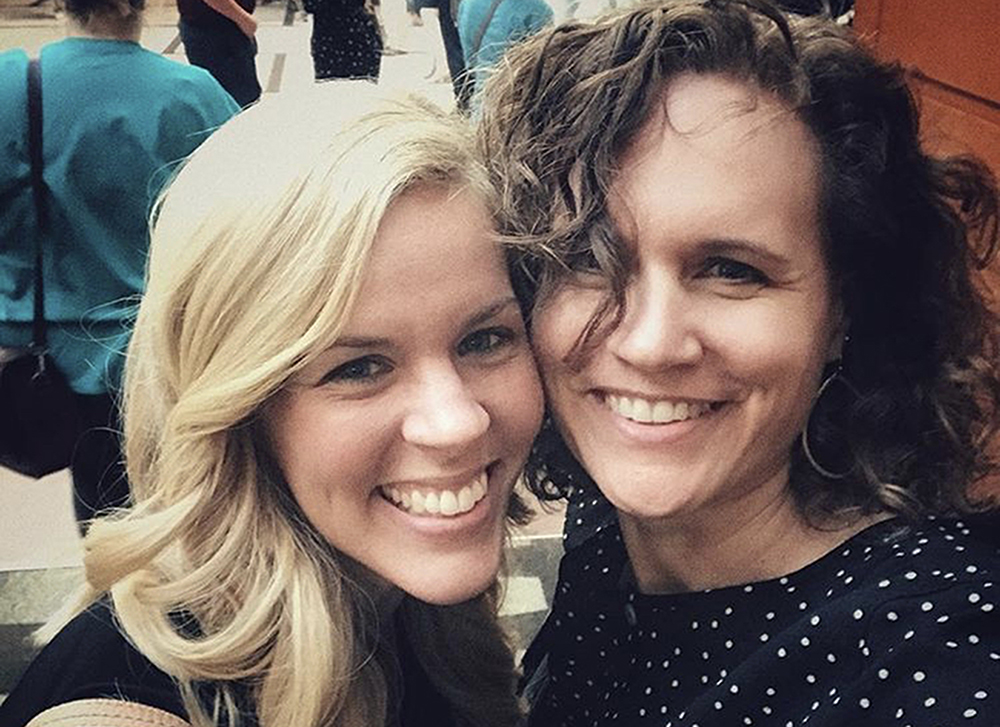 Mentorship
AJ Good ('15) completed his assistantship at the Graduate School where Alemán served as associate dean and Good's supervisor. "Melissa always made it a point to include me in all aspects of projects," Good said. "[She] ensured I had a seat at the table with other administrators and faculty when designing graduate school programming, and placed an enormous amount of trust in me to organize and implement the event."
Today, Good and Alemán continue to collaborate on a research project exploring belongingness among graduate students, a belongingness Alemán was instrumental in developing during Good's graduate studies.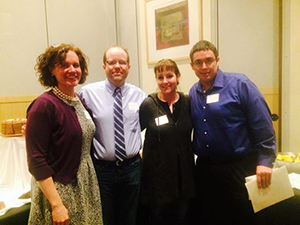 Alison Bodkin and Matt Brigham, communication studies professors at JMU, have been mentored by Alemán for the past ten years. As new faculty members, they both sought out Alemán to fill the role of faculty mentor, but were concerned she may only be able to work with one of them. "In classic Melissa form, she agreed to mentor both of us," Brigham said.
Transformation
For students and faculty alike, Alemán's dedication to collaboration, inclusivity and mentorship has been transformative.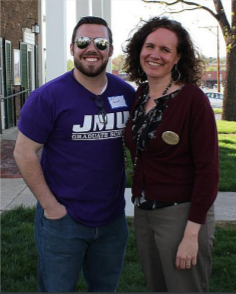 "Among those who have impacted my life, I can think of few people who are as brilliant, inspiring, and courageous as Dr. Alemán…. As I look to finish my Ph.D. at Auburn University this year, I owe much of where I am to Melissa's mentorship," said Good.
Bodkin said, "She championed me in a way that made me want to do better, to be the best version of myself I could be because Melissa believed in me. She at once made me feel like an imposter and also face my imposter syndrome, as a feminist academic."
Upon learning that she had been chosen for the Roberts Award, Alemán said it provided her with an opportunity to pause and reflect with gratitude for the amazing role models (including her family), mentors, colleagues and students who have shaped her life as an educator.
The Roberts Award has provided the JMU community the same opportunity—to pause and reflect with gratitude for Alemán's impact.