JMU News
Faculty Expert Q&A
A conversation with Melissa Alemán
---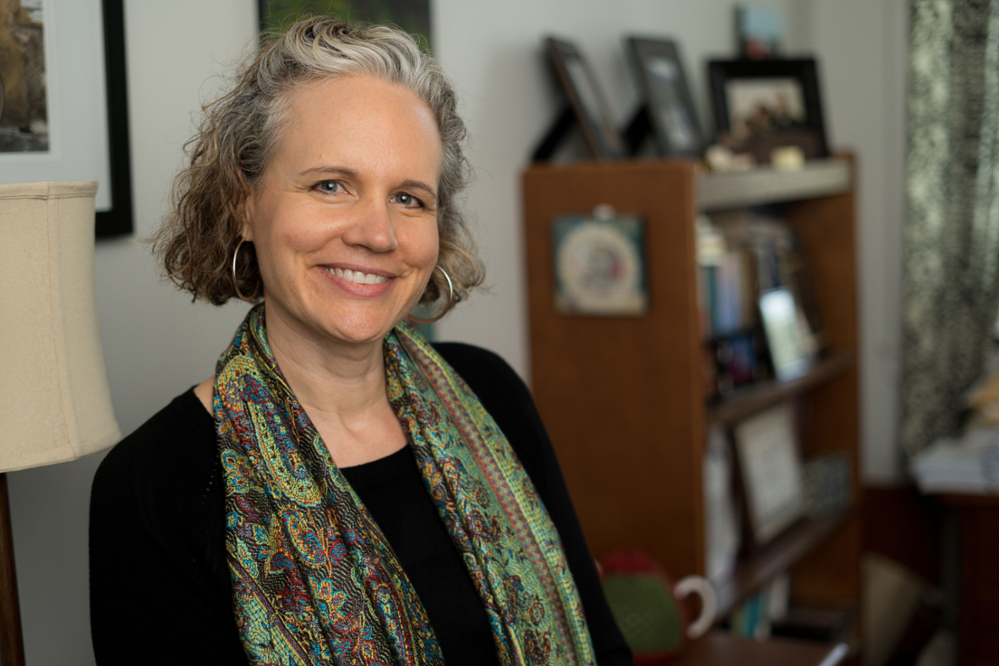 Facilitating experiences that spark curiosity and amplifies voices, Alemán encourages her students to share their stories and practice deep listening to the stories of others. Through her extensive research, Alemán illuminates the importance of having difficult conversations—particularly in the contexts of families. She empowers students to utilize taboo subjects surrounding death, dying, cultural identity and racism as a tool toward advocacy and social change. 
Q: What do you enjoy most about teaching or working in higher education?
A: Working in higher education gives me the opportunity to facilitate experiences that spark our students' curiosity, develop tools to answer questions and address problems, and empower voices. As an educator, I feel most rewarded when our students are not only empowered to tell their stories, but also demonstrate deep listening to the stories of others who offer a different perspective or understanding of the world. This is one of the reasons that I love the opportunities we have to lead study abroad programs.
I particularly enjoy teaching research methods courses and working in collaborative research teams with students and colleagues. I love the dynamics that happen when you have a group of people with different sets of expertise and experiences coming together to solve a problem or seek answers to a question.
Q: How did you become interested in Interpersonal and Cultural Communication?
A: My interests were initially sparked in my undergraduate communication courses in language, culture and gender at New York University. I had several opportunities in those classes to conduct research on gender in popular culture and also in children's talk. In one project, I was measuring the speaking time of the characters in popular animated series for children to critically examine representations of gender. This led to an interest in understanding how children not only talk about television characters, but also how they talk about their own identities and aspirations in those conversations. So, from the get-go, I had an interest in the ways that culture and broader ideologies played out in everyday talk, and gender was always a persistent theme. In graduate school at the University of Iowa, my dissertation explored the other end of the life-span through an ethnographic examination of the construction of gender in a retirement community. This project catalyzed my major research trajectory studying aging, communication, and identity, particularly in the contexts of families. I've had a number of opportunities to collaborate with my own family on projects, with both my partner Dr. Carlos Alemán (also a JMU professor) and my mother Katherine Helfrich, a retired professor and therapist. These collaborations have been among the most meaningful to me. My most recent publication is a book chapter co-authored with my mother in which we argue for the importance of making difficult conversations around death and dying a normal part of family communication that helps family members, particularly mothers and their daughters, talk candidly about end-of-life wishes.
Q: Your research is a common topic of public discussion. What is the most exciting development in your area today?
A: What's most exciting to me right now is the way that scholars in my area of study are responding to discipline-wide conversations about diversity, inclusion, and social justice in our field at large. It's a moment with great potential for challenging the status quo. With some exceptions, family communication research historically has been written about and from the perspective of white, cisgender, heterosexual relationships and voices, marginalizing the voices of families of color, multicultural families, and queer families. I see great potential in the present moment in our discipline to challenge these practices and to cultivate a more inclusive knowledge about family communication, also drawing upon more diverse research methodologies to do so.
Q: What are some challenges you can foresee in your research in the coming year?
A: My partner Carlos and I are working on a relatively new project that explores family stories, material culture, and racist histories. Specifically, we are interrogating how family stories present particular histories regarding the role of family property, while hiding others (e.g. enslavement, tenant farming, internment) and in doing so exploring their implications for identities within multicultural families. Our project involves doing archival research, a set of methodologies relatively new to us. The project also explores and unearths the unsaid and unspoken stories and histories in our family, which can be unsettling and interpersonally difficult.
Q: If you could tell the public one thing about your area of expertise, what would it be?
A: Don't run away from difficult and uncomfortable conversations with your family; those conversations may be among the most important that you'll have. Whether those conversations are about death, dying, and end-of-life wishes, or about race and cultural identity and yes, even racism in your family, they can be critical to challenging taken-for-granted assumptions that you and others in your family may hold. Family communication has great potential for catalyzing personal and social change.
Q: What are your interests outside of your work at JMU?
A: I'm happiest when I'm spending time with my family, which includes our two dogs. I enjoy reading cookbooks and improvising recipes, reading fiction and memoirs, painting and photography.
I love to travel. I'm particularly interested in thinking about the ways in which travel impacts how we see ourselves and our own cultures when we return.