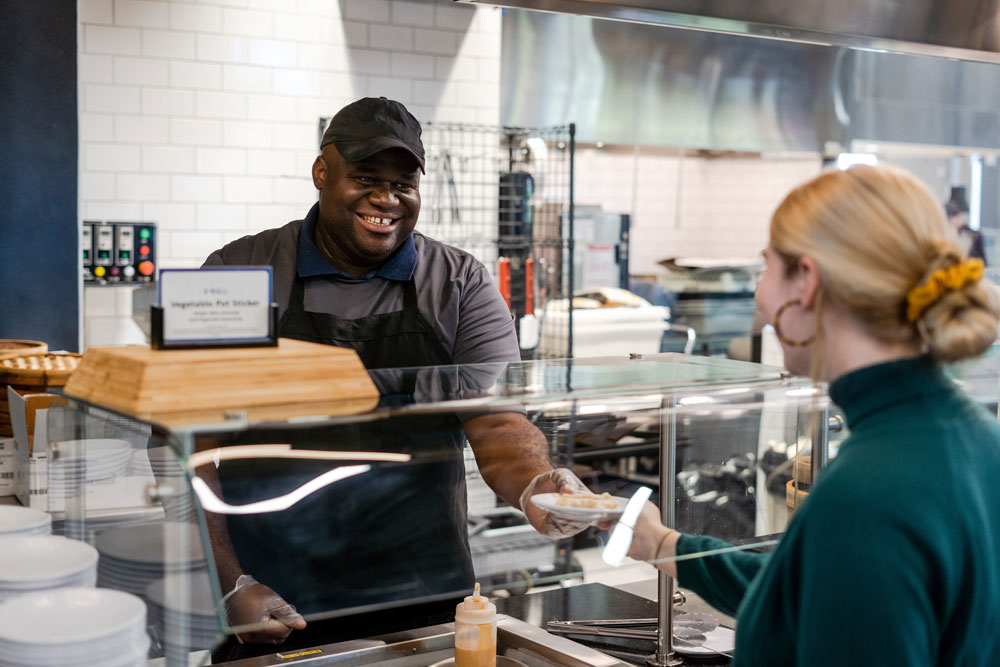 The following amenities will be available at the commencement ceremonies:
Concessions will be available prior to and during commencement. There are two locations for concession stands in Atlantic Union Bank Center. Both are located on the Champions-side of the arena. Please see the Concessions menus below. 
The Team Store will be opened for guests and graduates to purchase JMU memorabilia: Class of 2020 t-shirts, Diploma Frames, Alumni gear and much more!
Outside the entrances, Commencement Group will be available for guests to purchase flowers and other gifts for their graduate. You may reserve your order online prior to commencement, by using the Commencement Group Website. 
Hours and locations during Finals Week and Commencement:
UREC Open:

Thursday, May 12th until 5:00 p.m.
Friday, May 13th 6:00 a.m. - 2:00 p.m. 
Saturday, May 14th 10:00 a.m. - 3:00 p.m.