Dr. Angela Webb: Associate Professor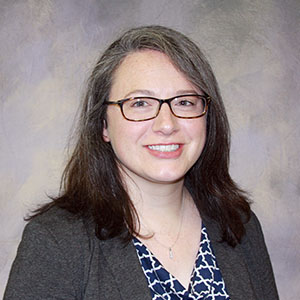 About:
As a high school science teacher in North Carolina, Dr. Angela Webb witnessed too many caring and effective science teachers leave her school or the teaching profession. This prompted her interest in studying the preparation and early career development of science teachers. Her scholarship seeks to understand the experiences of beginning science teachers as they prepare to teach and during their first few years in the profession. Specifically, she is interested in the identity development and meaning-making of beginning science teachers during their induction into the teaching profession. She brings this lens of teacher development to the courses she teaches. 
Since joining the faculty at JMU, Dr. Webb has taught courses in general teaching methods, science teaching methods for middle and high school, internship seminar, and curriculum theory. Over the course of her career as a science teacher educator, Dr. Webb has taught courses and provided professional development on sociocultural perspectives in science and mathematics education, inquiry, the nature of science, project-based learning, and co-teaching in science to middle and high school science teachers. She has also planned and facilitated mentoring workshops for K-12 teachers and university faculty. Before earning her Ph.D., she taught high school biology, physical science, and AP Environmental Science. Dr. Webb maintains a current teaching license in North Carolina and Virginia.
Dr. Webb's Google Scholar page
Professional interests:
Science teacher education
Teacher induction
Identity
Equitable and inclusive science education
Education:
Ph.D. in Educational Studies with a concentration in Teacher Education & Development, University of North Carolina at Greensboro
M.Ed. in Curriculum and Instruction, University of North Carolina at Greensboro
B.S. in Biology, Secondary Education, Appalachian State University