Dr. Jim Bywater: Assistant Professor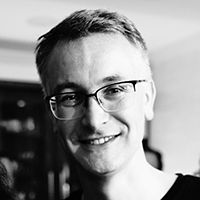 Assistant Professor
Educational Foundations & Exceptionalities
Academic Degrees
Ph.D in Instructional Technology, University of Virginia, VA.
M.A. in Adult Education, Canterbury Christ Church University College, UK.
BA and MPhys in Physics, University of Oxford, UK.
Scholarship
Dr. Bywater's scholarship is focused on the design, development, and implementation of intelligent tools that support high-quality teaching and learning practices. Dr. Bywater draws upon his experience as a high school mathematics teacher to conduct mixed-methods research in K-12 settings. Currently, Dr. Bywater is researching the role of technologies that promote student-centered pedagogies and diverse students' access to deeper conceptual understanding. In one current project, he is examining the impact of a natural language processing webtool designed to scaffold the teaching practice of providing high quality feedback to students. In the study, he examines the impact of the webtool's feedback recommendations on the quality of teacher feedback and on student learning. He is also collaborating with scholars at the University of Virginia to develop an artificial intelligence-based spoken natural language dialogue simulator designed to help teachers develop their classroom questioning skills.
Find him online at http://www.jpbywater.com/.