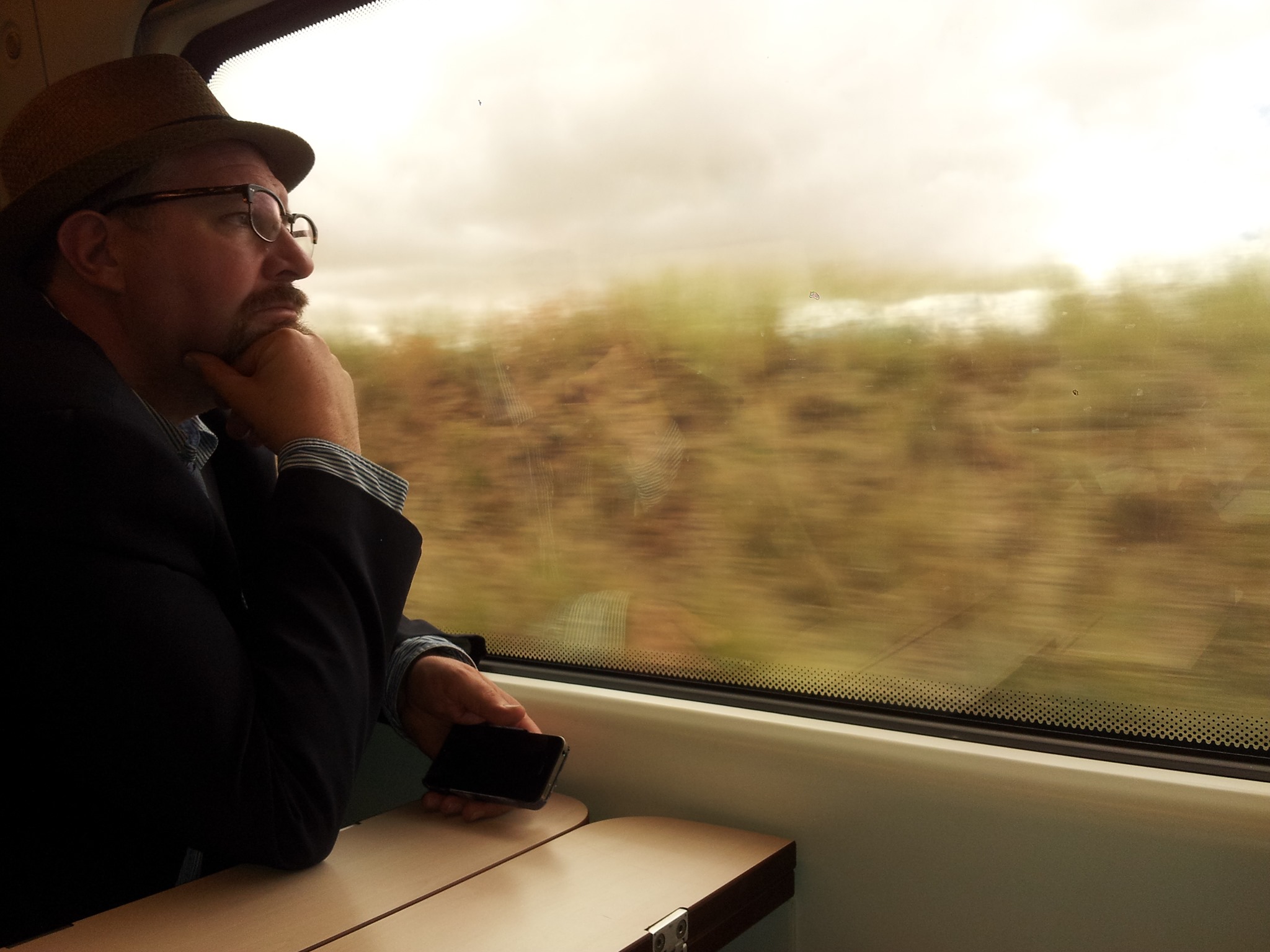 Terry Beitzel
"The opposite of nonviolence is not violence. The opposite of nonviolence is fear." Terry's reading of Mahatma Gandhi
Dr. Terry Beitzel was a JMU Justice Studies professor, Director of the Mahatma Gandhi Center for Global Nonviolence and active member of the Advisory Council of the James Madison Center for Civic Engagement. Terry passed away Friday January 29, 2021 from complications due to COVID-19.
He taught social responsibility and justice by studying issues of war, violence and nonviolence, and Revolution. The overarching question in his teaching resonates with his students long after completing a course with him: "who is responsible to do what for whom?" His research interests included nonviolence, nonviolent revolutions, conflict theory, peacebuilding, restorative justice, and international human rights.
The Beitzel Memorial Fund has been established in his memory.

Scholarship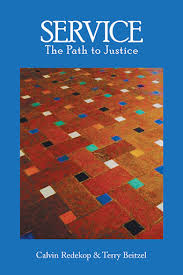 Service, The Path to Justice, by Calvin Redekop and Terry Beitzel
The book argues that serving others is the basis for human survival because only through service to others will injustice be eradicated and peace prevail.
"Service, the Path to Justice is a timely antidote to cynicism and despair in a world of growing inequality and injustice. The authors argue that serving others is the basis for human survival because only through service to others will injustice be eradicated and peace prevail. Redekop and Beitzel focus on the concept of voluntary service—public participation motivated by the value of loving one's neighbour as oneself—as morally worthy social action in which the doer and the recipient of the action benefit equally. This approach to social action counteracts the inequality and injustice inherent in society's structures. The development and practice of self- giving in Mennonite, Brethren, and Quaker denominations is analyzed, bringing sociological, ethical, and applied perspectives to the examination. The practice of voluntary service is immediately available to everyone, and the win-win benefits flowing from this approach to social action promote sustained public participation for social action. This is an enlightening and optimistic view of the power of an individual to bring kindness, fairness, and peace to the world."
Puzzles, Problems and Provention: Burton and Beyond, International Journal of Peace Studies 
The following provides a brief overview of one of the founders of conflict studies, John Burton, and his Basic Human Needs theory. Since Burton is seldomly cited in contemporary scholarship, the following relies heavily on the reflections of David Dunn, published in 2004 and on a collection of writings written by Burton's colleagues in 1990. While a set of questions remain incredibly important — are needs universal, how do they differ from interests and desires, do they exist in a hierarchy of importance, and, what is the relation between needs and culture? — the following concentrates primarily on two features that deserve re-examination and further reflection: first, what is the significance of the difference between Burton's understanding of "puzzle-solving" and "problem-solving" and, second, how does Burton envision the term his created term of "proventing" conflict. Finally, does Human Needs Theory provide an emancipatory agenda for action or does it simply offer a critique of existing institutions and systems? Do we need to go beyond Burton?"


After the June War: Peace or Justice, Conflict Management or Democracy in Palestine-Israel?
The post-June War period becomes predominantly, though not exclusively, an 'Israeli-Palestinian' conflict rather than an 'Arab-Israeli' conflict. What sort of state is the Palestine Liberation Organisation (PLO) wishing to establish? Since at least 1968, The Palestinian leadership has made explicit statements concerning governance, especially in favour of democracy and justice. Why was this ignored? The first aim of this study is not to draw out the situated nuances and contours for a complete description of the Palestinian perception of governance and international law, rather the aim is thematically to examine the Palestinian support for a more democratic form of governance. Secondly, this study attempts to examine the official Israeli record and reaction (or lack thereof) to these statements made by the Palestinians. Finally, these findings will be compared to conflict management and democratisation. The study ends with a question to the reader: what if more energy were placed into supporting democracy rather than managing conflict? Or, said another way, justice rather than peace?"


The process of (nonviolent) resolution and Max Weber's Ethic of Responsibility
Weber dismissed pacifism as an inadequate orientation to modern social and political life. However, the ethical and methodological imperative of Gandhi's insistence on active nonviolence contention is illuminated by and consistent with Max Weber's "ethic of responsibility"—marked by both passion and proportion—in the relationship between motivations, means, and ends in social action. Therefore, Weber's insights add clarity Gandhi's nonviolent ethics and methods; Gandhi's nonviolent ethics and methods add clarity to Weber's understanding of responsibility in modern political and social life. This provides a key to understanding active nonviolence and building the (peaceful) future in the process of revolution.
Virtue in the Nonviolence of William James and Gandhi 
William James searched for a Moral Equivalent to War and M. K. Gandhi's writings and political life provide an alternative answer: direct nonviolent contention. James posed a dilemma that war promotes many virtues considered of high value and pacifism is too often passivism. Many believe that in Gandhi's writings nonviolence is the antithesis to violence. However, a closer examination reveals that Gandhi made a greater distinction between the virtue of courage and the vice of cowardice. Gandhi's insistence on nonviolence is that nonviolence is the better but not the exclusive form of viable contention. The value of Gandhi's pacifism--principled nonviolent contention--becomes clear when illuminated by his epistemology and social ethics. Recent empirical comparative research substantiates these claims.


Achieving Justice Through the International Criminal Court in Northern Uganda: Is Indigenous/Restorative Justice a Better Approach? by Terry Beitzel and Taimi Castle
The self-referral by the Ugandan government for the situation concerning the Lord's Resistance Army/Movement in Northern Uganda triggered the first referral for the International Criminal Court (ICC). The purpose of this article was to examine the dimensions of justice, and analyze whether the ICC's role best serves the needs of the community in Northern Uganda. More specifically, this study investigates several guiding orientations of the ICC, such as the rule of complementarity and the increased focus on victims, and asserts that international third-party actors must consider whether retributive/punitive approaches can deliver justice. Restorative justice is explored as an alternative vision of justice, and one that is already present and practiced by the Acholi people. Given the complexity of issues facing postconflict societies, as well as the strengths of restorative justice to heal the community, the authors argue that traditional or indigenous forms of justice represent the best approach for obtaining justice for victims.
From Terry's Obituary
Terry graduated from Northern Garrett High School and pursued his undergraduate studies at Frostburg State University. He then earned a master's degree in the history of science from Harvard University and a doctorate in conflict analysis and conflict resolution from George Mason University.
In 2007, Terry joined the faculty of the Justice Studies Department at James Madison University. Prior to coming to JMU, he taught at Bridgewater College and Eastern Mennonite University in the Peace and Justice program, and served as a research assistant for the International Criminal Court. Terry was an inspiring teacher who encouraged his students to ask questions, to accept responsibility for their learning, and to become involved in the JMU, Harrisonburg, and Rockingham County communities. The overarching question in his teaching resonates with his students long after completing a course with him: "who is responsible to do what for whom?"
Terry authored an extensive and wide-ranging series of publications and conference presentations. His scholarship explored the transitions from violent conflict; contemporary and novel approaches to furthering justice; and the role of nonviolence, responsibility, civic engagement in the lives of individuals and societies. The high quality of Terry's work and his passion for cross-cultural community building led to collaborations in Guinea, India, Kenya, and Kosovo. The global scope of his work led him to serve as a practitioner for the Global Initiative for Justice, Truth and Reconciliation (GIJTR) with the International Coalition of Sites of Conscience (ICSC).
This impressive record of scholarship and international collaboration provided the foundation for Terry to establish the International Journal on Responsibility. Terry recruited the Editorial Board and served as the founding Editor-in-Chief. The journal serves as a forum for discourse on relevant questions of responsibility within any area of academic study or aspect of public life. The journal's success was due, in large part, to Terry's tireless efforts to ensure that germs of ideas ultimately came to fruition as published issues.
Terry believed deeply in nonviolent forms of conflict resolution and thus relished the chance to become the director of the Mahatma Gandhi Center for Global Nonviolence at JMU in 2014. In that leadership role, he re-energized the Gandhi Center, generating more opportunities for JMU students and scholars to collaborate with community members in the Shenandoah Valley and beyond. Partnerships were launched with varied groups such as the Valley Justice Coalition, New Bridges Immigration Center, Fairfield Mediation Center, Many Voices of Harrisonburg, and the Center for Peace Studies and Violence Prevention at Virginia Tech. The Gandhi Center's most recent project is the creation of the Gandhi Mobile Peace Library that will visit different local elementary and middle Schools.