Madison Center Advisory Board
Terry Beitzel
Dr. Terry Beitzel is Director of the Mahatma Gandhi Center for Global Nonviolence, Editor-in-Chief of the International Journal on Responsibility, and Associate Professor in Justice Studies. He teaches about social responsibility and justice by studying issues of war, nonviolence, intervention, civic resistance, conflict, and Revolution. His graduate degrees are from Harvard University (History of Science) and George Mason (Conflict Analysis and Resolution).
Lori Britt
Britt's overarching research foci is engagement, particularly civic engagement. Britt's research focuses on understanding how communities and organizations go about addressing complex issues and how different communicative structures and participatory and collaborative practices can be a vital part of public problem-solving. Britt focuses on creating space for productive talk about challenging topics that supports real dialogue and understanding and can support healthy deliberation about the choices an organization or community might make together to address value-laden problems.
Britt has extensive experience facilitating deliberation, dialogue and visioning processes for governmental and non-profit agencies. She teaches a service-learning course entitled "Facilitating Community Engagement" that results in students creating and facilitating dialogues for community organizations who wished to involve members, stakeholders, or the general community in discussions regarding complex public problems and ways those needs might be met collaboratively.
She serves on the University's Civic Engagement Steering Committee seeking ways to infuse the campus with the civic habits of James Madison, the man, and the ways he thought about and engaged in public life. She has received several university-level awards for her engagement work. She also currently serves as Chair of the Public Dialogue and Deliberation Division of the National Communication Association (NCA). She has presented on civic engagement and deliberative democracy at NCA, the National Coalition for Dialogue and Deliberation (NCDD), and The Engagement Scholarship Consortium (ESC). She has conducted research with the Kettering Foundation whose core question is "What does it take to make democracy work as it should?" Her work has been published in journals and books on civic engagement, service learning, and collaboration.
Michael Davis
Dr. Mike Davis is the Executive Adviser to JMU President Jonathan Alger. Davis started this position on August 17, 2017 after working as a professor in the School of Communication Studies for the past 11 years. Davis received his undergraduate and master's degree in communication studies at Syracuse University and his doctorate at the University of Georgia. At JMU, he taught over 24 different classes and was the Director of the debate team.  During his term as Director, the JMU Debate Team was named the top public debate team in the nation 8 times (no other school has won that award more than twice). He was also the winner of seven named lifetime achievement awards (more than any coach in the history of college debate).
Melody Eaton
Dr. Melody Eaton received her Bachelor of Science in Nursing degree from James Madison University; her Master of Business Administration degree from The George Washington University; and her Doctor of Philosophy in Nursing degree from George Mason University. She holds a strong clinical, nursing administration, health policy, and educational leadership background. Dr. Eaton serves as the Commissioner on Education for the Virginia Nurses Association. She enjoys a role of Associate Director and Professor of Nursing with James Madison University School of Nursing where she teaches graduate level health policy. She has studied the effectiveness of home health care, and is published on this related topic in The Journal of Nursing Administration, and Policy, Politics, & Nursing Practice. Dr. Eaton served in the role of Chair for the Legislative Coalition of Virginia Nurses for two terms, focusing on grassroots lobbying for nursing education funding and her advocacy work is also published in Policy, Politics, & Nursing Practice. Dr. Eaton is a founding member of the James Madison University Health Policy Collaborative. She, along with colleagues, have studied Team Based Learning (TBL) to increase interprofessional student policy advocacy knowledge, skills, and engagement, and this work is published in Nurse Educator.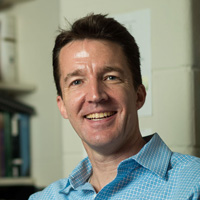 Michael Gubser
Michael Gubser is Professor of History at James Madison University, specializing in modern European history, intellectual history, Central and Eastern Europe, and the history of international development.  His most recent books are The Far Reaches: Phenomenology, Ethics, and Social Renewal in Central Europe (Stanford, 2014) and The Practice of International Development (Routledge, 2017), co-edited with Jerrold Keilson.  He is currently working on a book on the history of ahistoricism in international development.  Dr. Gubser coordinates JMU's "Democracy in Peril?" speaker series, and his musical Into the Sun was recently performed at the Kennedy Center.
Laura Hunt Trull
Laura Hunt Trull received her BSW in Social Work from James Madison University in 2001 and her MSW in Social Work with concentration in Community Organizing and Advocacy and as a Title IV-E Child Welfare Scholar in 2009 from the University of Minnesota.  In 2015 she received a PhD in Strategic Leadership Studies with concentration in Nonprofit and Community Leadership from James Madison University.  Dr. Trull has practiced Social Work at primarily the Macro level in administration and management and in policy development and implementation with the federal Head Start program.  Her research has focused largely on community based participatory research methods, interprofessional education, social work education and health policy.  She has been a member of the JMU Health Policy Collaborative since 2013 and most recently chaired the planning of the 2017 Health Policy Summit.  She is currently Assistant Professor of Social Work at James Madison University and teaches Social Policy and in the Nonprofit Studies Minor, among other core undergraduate Social Work courses.
Gwyneth Mellinger
Dr. Gwyneth Mellinger is director of JMU's School of Media Arts & Design. A former journalist, her research interests focus on institutional racism and other identity-based inequities in news organizations and their impact on the democratic mission of the press. Her book, Chasing Newsroom Diversity: From Jim Crow to Affirmative Action (Illinois, 2013) received the Kappa Tau Alpha Frank Luther Mott Award for a research-based book on mass communication. She holds a doctorate in American Studies from the University of Kansas.
Dena Pastor
Dr. Dena A. Pastor has a dual appointment at James Madison University as a professor in the Department of Graduate Psychology and as the Associate Director of Assessment Operations in the Center for Assessment and Research Studies (CARS). She teaches graduate courses in statistics and data management and advises students in the Assessment & Measurement Ph.D. program and the Psychological Sciences – Quantitative Psychology M.A. program. In CARS she oversees the coordination of JMU's biannual institution-wide Assessment Days and provides guidance on JMU's civic engagement assessment endeavors.
Jamie Williams
Jamie Williams is the Associate Director for of Community Service-Learning and is responsible for coordinating service-learning initiatives throughout the Shenandoah Valley. This includes overseeing the Community Federal Work-Study, America Reads, and Madison Community Scholars programs as well as connecting local community partners with faculty, service-learning courses, and student organizations.  Additionally, Jamie serves as JMU's primary contact for the NASPA Lead Initiative. 
Jamie earned her B.S. in Psychology at the University of Pittsburgh and M.Ed. in Counseling at Frostburg State University, and is currently working on her Doctorate in Public Administration at West Chester University of Pennsylvania.  Prior to joining JMU, Jamie worked in the non-profit, social services sector and at other institutions of higher education in roles related to civic learning and democratic engagement. As an AmeriCorps alumna, Jamie also still serves as an AmeriCorps Alumni Liaison. 
Schedule
| | |
| --- | --- |
| 8:45 a.m. | Leave JMU from Miller Hall Bus Loop |
| 10:00 a.m. | Arrive Montpelier |
| 10:15 a.m. | Tour of Montpelier and Mere Distinction of Color |
| 1:00 p.m. | Lunch Discussion with Dr. Patrice Grimes, a member of Montpelier's descendant community and a professor at UVA's Curry School of Education |
| 2:30 p.m. | Depart Montpelier for JMU |
| 4:00 p.m. | Arrive at JMU |
Learning Objectives
Develop a better understanding and appreciation for James Madison, his contributions to American democracy and society, and his complex legacy.
Develop a better understanding of the history and connection between James Madison and James Madison University.
Through authentic experience and discussion, develop a better understanding of what it means to be an active, informed citizen dedicated to the common good.
Encourage critical thinking and constructive deliberation regarding how JMU students and their families might address pressing public problems.
Cost
The Madison Center will organize all logistics with Montpelier, provide transportation, and speakers. Cost for parents, including tickets to Montpelier and lunch is $40 per person. Student lunch is $10 per person. Student tickets to Montpelier are free compliments of the Office of the President. To secure your spot please fill out the RSVP form and make a payment via: 
1. online here, noting "Family Weekend 2019" in comments; or
2. send a check payable to "James Madison Center for Civic Engagement," noting "Family Weekend 2019" in the memo line and mail to The Madison Center, 820 Madison Dr. MSC 7808, Harrisonburg, VA 22807.