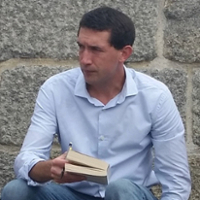 Ryan Alessi
Ryan Alessi is a journalist and assistant professor in the School of Media Arts and Design. In addition to teaching media, he is co-founder and editor of The Harrisonburg Citizen, an independent online news organization focused on in-depth coverage of community issues. His research includes news and information literacy, as well as communities that lack access to news. Before coming to JMU, Ryan covered politics and government for a cable network in Kentucky, The Lexington Herald-Leader (Ky.) and Scripps Howard News Service in Washington, D.C.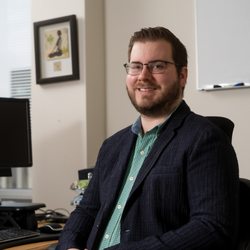 Ben Blankenship
Dr. Ben Blankenship is an assistant professor in The Department of Psychology at JMU. His research investigates social and personality predictors of social/political engagement, including outcomes like voting, activism, and political interest. He is also very interested in psychological factors that contribute to trust in social intuitions, like the government, education, and the media. In his teaching he focuses on cultural psychology, as well as research methods. He enjoys incorporating technology and social media as part of his pedagogy. Finally, in addition to being active on departmental and college diversity, equity, and inclusion committees, Dr. Blankenship is part of the chapter leadership for the emergent Virginia chapter of the Scholars Strategy Network, a national network of scholars committed to using scholarship to promote science-based policy and public decision-making. He believes that civic engagement should be at the core of higher education's mission, and he often tries to incorporate civically-engaged topics in his research and teaching, as well as part of his service commitments to the university and beyond.  
Taimi Castle
Dr. Taimi Castle is Professor of Justice Studies and Director of the Mahatma Gandhi Center for Global Nonviolence. She is a Critical Criminologist and teaches courses on comparative justice, crime and media, mass murder, and research methods. Dr. Castle formerly served as the Chair of the university's Institutional Review Board, but now holds the position of Director of Gandhi Center, a nonviolence-oriented organization classified under the Department of Justice Studies. The Gandhi Center mission is to promote justice and nonviolence through education, scholarship, and engagement.
Stephania Cervantes
Stephania Cervantes is a recruiter for the Shenandoah Valley Migrant Education program at the Institute for Innovation in Health and Human Services. Prior to moving to Harrisonburg, she taught Elementary Studio Art at a Montessori School in Arlington, Virginia. She trained at the Washington Montessori Institute at Loyola University in Columbia, Maryland. Being Mexican informs her work both as an educator and visual artist. In her studio, she deconstructs concepts of identity and belonging. The series of land portraits present a non-figurative exploration of her immigrant experience in the United States. Her works are privately collected and have been featured in shows in Brooklyn, Baltimore and Washington, DC. As an educator, community organizing, advocacy, and culturally conscious learning have become a career focus. Stephania believes civic engagement plays an instrumental role in the pursuit of cultural equity. She is motivated to serve as a representative voice to outstretch educational resources to minoritized populations, specifically, migrant families.
Melody Eaton
Dr. Melody Eaton received her Bachelor of Science in Nursing degree from James Madison University; her Master of Business Administration degree from The George Washington University; and her Doctor of Philosophy in Nursing degree from George Mason University. She holds a strong clinical, nursing administration, health policy, and educational leadership background. Dr. Eaton serves as the Commissioner on Education for the Virginia Nurses Association. She enjoys a role of Associate Director and Professor of Nursing with James Madison University School of Nursing where she teaches graduate level health policy. She has studied the effectiveness of home health care, and is published on this related topic in The Journal of Nursing Administration, and Policy, Politics, & Nursing Practice. Dr. Eaton served in the role of Chair for the Legislative Coalition of Virginia Nurses for two terms, focusing on grassroots lobbying for nursing education funding and her advocacy work is also published in Policy, Politics, & Nursing Practice. Dr. Eaton is a founding member of the James Madison University Health Policy Collaborative. She, along with colleagues, have studied Team Based Learning (TBL) to increase interprofessional student policy advocacy knowledge, skills, and engagement, and this work is published in Nurse Educator.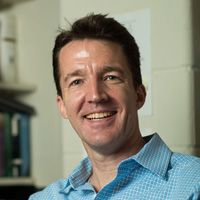 Michael Gubser
Michael Gubser is Professor of History at James Madison University, specializing in modern European history, intellectual history, Central and Eastern Europe, and the history of international development.  His most recent books are The Far Reaches: Phenomenology, Ethics, and Social Renewal in Central Europe (Stanford, 2014) and The Practice of International Development (Routledge, 2017), co-edited with Jerrold Keilson.  He is currently working on a book on the history of ahistoricism in international development.  Dr. Gubser coordinates JMU's "Democracy in Peril?" speaker series, and his musical Into the Sun was recently performed at the Kennedy Center.
Gwyneth Mellinger
Dr. Gwyneth Mellinger is director of JMU's School of Media Arts & Design. A former journalist, her research interests focus on institutional racism and other identity-based inequities in news organizations and their impact on the democratic mission of the press. Her book, Chasing Newsroom Diversity: From Jim Crow to Affirmative Action (Illinois, 2013) received the Kappa Tau Alpha Frank Luther Mott Award for a research-based book on mass communication. She holds a doctorate in American Studies from the University of Kansas.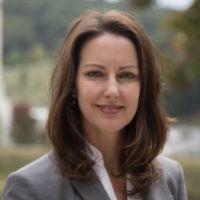 Dena Pastor
Dr. Dena A. Pastor has a dual appointment at James Madison University as a professor in the Department of Graduate Psychology and as the Associate Director of Assessment Operations in the Center for Assessment and Research Studies (CARS). She teaches graduate courses in statistics and data management and advises students in the Assessment & Measurement Ph.D. program and the Psychological Sciences – Quantitative Psychology M.A. program. In CARS she oversees the coordination of JMU's biannual institution-wide Assessment Days and provides guidance on JMU's civic engagement assessment endeavors.
Kristen Shuyler
Kristen Shuyler is Assistant Professor and the Director of Communications and Outreach at James Madison University Libraries. Her current research focuses on civic engagement content in library outreach & programming, student-led outreach for academic libraries, and other creative ways to approach academic library outreach.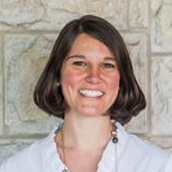 Emma Thacker
Dr. Emma Thacker is an associate professor in the department of Early, Elementary, and Reading Education, currently teaching courses in elementary social studies education. She comes to JMU from Wake Forest University where she was a Teacher-Scholar Postdoctoral Fellow in the department of education for two years. Dr. Thacker taught high school social studies in central Kentucky before pursuing her Ph.D. and enjoys working with and learning from teachers and students.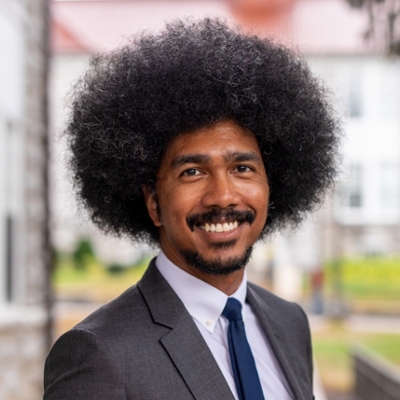 Cyril Uy II
Dr. Cyril V. Uy II studies how Muslim thinkers across space and time have approached knowledge as a means of fashioning themselves and the world(s) around them. He specializes in medieval Sufism and Islamic philosophy, reading theoretical texts, encyclopedias, hagiographies, and prayer manuals in conversation with contemporary work on knowledge, embodied performance, and identity. His current book project, Lost in a Sea of Letters: Saʿd al-Dīn Ḥamūya (d. 1252) and the Plurality of Sufi Knowledge, focuses on strategies of play in avant-garde Sufi treatises, exploring how an active cultivation of difference could thrive as a robust approach to social and intellectual competition. Bringing his research to bear on civic engagement, Dr. Uy is interested in grappling with points of tension at the heart of contemporary identity-making projects.