CISE Homecoming - Party on the Patio
May 28, 2019
Join us for the 
CISE Party on the Patio
Homecoming Weekend
Saturday, October 26, 2019
12:00 - 2:30 p.m.
The College sponsors a special Homecoming celebration for Biotech, Computer Science, Engineering, Geographic Science, Intelligence Analysis and ISAT alumni, students, faculty and staff.
We'll be at the Party on the Patio (In front of the ISAT/CS building near the James Madison Statue) from 12:00 - 2:30 p.m., building excitement before the JMU Dukes take to the field to battle Towson at 3:30 p.m. 
Join us for some music, pre-game fun, food and drinks. Stop by and say 'hi' to your favorite faculty, meet up with alumni, make some new friends, and cheer the Dukes on to Victory!
We look forward to seeing you there! 
College of Integrated Science and Engineering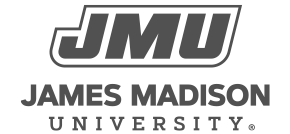 800 South Main Street
Harrisonburg, VA 22807
Contact Us