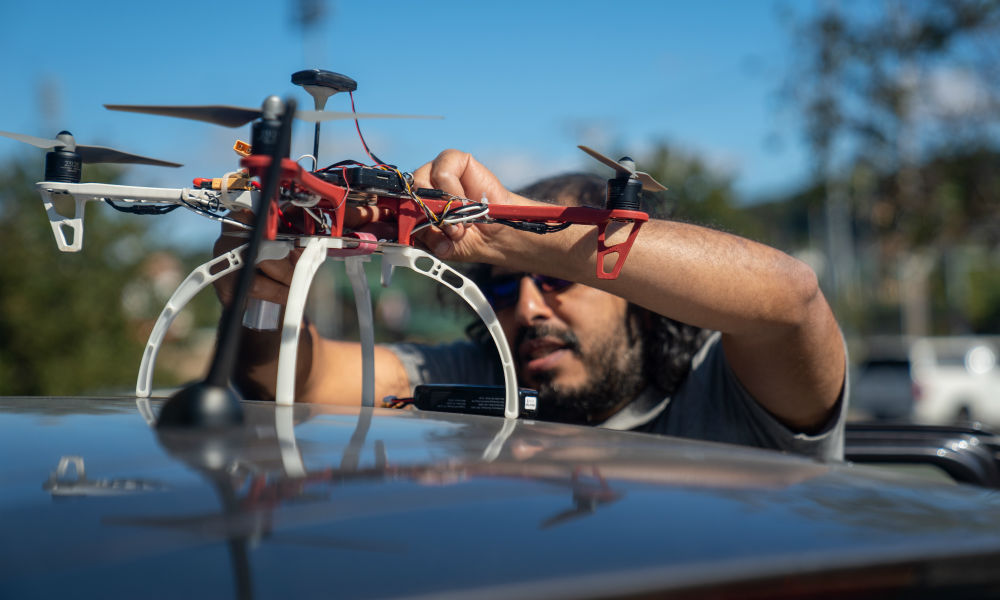 Be a part of JMU's newest major - Information Technology
Information Technology is everywhere, from smart appliances to autonomous vehicles to smart cities.  The world is becoming increasingly connected, and job opportunities abound for those with the necessary skills. 
JMU is proud to offer a new Information Technology (IT) major, a Bachelor of Science (BS) degree, focusing on highly relevant skills in fields of cybersecurity, computer networking, and end-user design and development.  We go beyond the science behind computers, teaching you how to design and develop solutions in a wide range of computing and networking application areas.
We will provide you with the knowledge and skills to meet the computer technology needs of business, government, healthcare, education, and other organizations.  In addition to core competencies in programming and networking and other application-focused computing fields, the IT major features a junior-level project to address a community need, as well as a senior capstone project allowing students to apply the range of their abilities in a real-world context.
Admission to the BS in Information Technology program will be dictated by the admissions policies of James Madison University. Any accepted JMU students are welcome to join the Information Technology program.  If you want to help build the computation and networked solutions of the world of tomorrow, JMU's IT major might be for you!