January 4, 2022
The CISE Diversity Council seeks to promote diversity among faculty, staff, and students in the college. CISE believes firmly in the importance of diverse experiences and perspectives, particularly with respect to solving real-world problems.  Each of its academic units has a focus on attracting non-traditional students to applied STEM fields, and the Diversity Committee helps to facilitate and coordinate these efforts.  The committee is comprised of the chairs of the departmental diversity committees along with the Associate Dean.
Committee Members
Diversity Related Activities
Faculty, staff, and students in our units engage in a wide range of activities to promote greater diversity in our academic areas and in STEM fields more broadly.  We are especially active in seeking to broaden participation of girls and under-represented groups in STEM fields in the K-12 realm.  
If you have an idea for a diversity-related activity or project that you would like to see pursued in CISE, please contact Dr. Henry Way.
College of Integrated Science and Engineering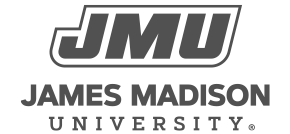 800 South Main Street
Harrisonburg, VA 22807
Contact Us