EDUCATION
MFA, Virginia Commonwealth University, Design: Visual Communication 
FIELDS AND SPECIALTIES
Carissa's work and research interest primarily focuses on multi-disciplinary practice, collaboration, and participatory design / co-design. She teaches courses in typography, professional practice and portfolio development, design for social impact, and experience graphic design (EGD).
Other areas of academic interest include expressive/experimental typography, publication design, participatory design and co-design methods, wayfinding, signage, and exhibition design, professional practice.
COURSES
GRPH 206: Type I
GRPH 306: Type II
GRPH 406: Advanced Typography
GRPH 410: Senior Portfolio
GRPH 392: Wayfinding, Signage, and Exhibition Design
GRPH 498E: Social Entrepreneurship and Design for Social Impact 
RESEARCH INTERESTS
Social /democratic design practice, multi-disciplinary research/collaborative research, social entrepreneurship, branded environments, exhibition design, experience design, cognitive mapping, placemaking, collective memory.
SELECTED PRESENTATIONS + AWARDS + GRANTS
Re-dressing the Window: Defining and Establishing Best Practices for Authentic Multi-Disciplinary Graphic Design Research Activity Group Session presentation, AIGA Decipher: Design Educators Community National Conference, University of Michigan, Ann-Arbor, Michigan, September 27–29, 2018. 
Integrating the arts, design, and engineering through a social entrepreneurship course, Best Practices Session: (Social) Entrepreneurship for All," Presenters: Carissa Henriques and Dr. Justin Henriques. Ashoka U Exchange National Conference, Miami-Dade College, March 2–4, 2017. Miami, Florida
Integrating the arts, design, and engineering through a social entrepreneurship course, Presenters: Carissa Henriques and Dr. Justin Henriques, A2ru National Conference, University of Colorado, Denver, November 3–5, 2016, Denver, CO
Creative Partnerships Transforming and Revitalizing Communities, Presentation to the JMU Parents Council Academic Subcommittee, April 15, 2016, Festival Ballroom, James Madison University, Harrisonburg, VA
Creative Quarterly Magazine 42, runner up Fall 2015
4-VA Grant Course Redesign+Course Sharing, for "Social Entrepreneurship and Design for Social Impact"
Faculty Advisor Fall 2015, EPA Campus Rainworks Challenge
MEMBERSHIPS
American Institute for Graphic Artists (AIGA)
Society for Experience Graphic Design (SEGD)
Art, Design and Art History
Duke Hall
MSC 7101
820 S. Main
Harrisonburg, Virginia 22807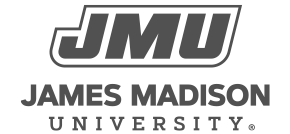 800 South Main Street
Harrisonburg, VA 22807
Contact Us