System Control
"I had several baskets I made myself that were water damaged. Unfortunately I have not been able to get the smell out and they are a bit discolored, so I have made new ones," says Kathy Seal, who works in the Office of the Controller. Despite the damaged offices, Seal said she returned to work the "Tuesday after the fire." Fortunately for her, there was nothing irreplaceable in the office.
The night of the fire she "received a phone call from our assistant vice president of finance, John Knight, at 2 a.m.," like many other employees in her office. After the fire Seal says, "the first month I spent at least 10 extra hours here each week. We were located on the lower floor, so we received mostly water damage or damage from the ceiling tiles falling on our workstations. Probably 95 percent of the papers on our desks were completely unsalvageable. I spent a month drying out my paperwork whether it was in binders or hanging files."
Seal says the recovery continues to this day: "We are still making copies of water soaked (then dried) papers today and will probably continue for some time."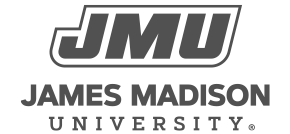 800 South Main Street
Harrisonburg, VA 22807
Contact Us